CAPACITY BUILDING & EDUCATION
LEAD THE DIGITAL TRANSFORMATION OF FINANCIAL SUPERVISION
The digitization, datafication and globalization of financial markets is triggering a paradigm shift in financial regulation and supervision. Financial authorities are seeking competent innovation leaders to overhaul legacy systems and culture, upgrade processes and tools, and guide them into the future. The Cambridge SupTech Lab delivers career-enhancing professional development for public sector managers and specialists to lead the digital transformation of government agencies and services, with a focus on financial sector supervision. 
Joining the Cambridge Suptech Lab Professional and Executive Education programmes provides you with the opportunity to access ground-breaking research, collaboratively develop new analytical frameworks and cutting-edge suptech applications, and investigate and experiment with innovative digital tools for market intelligence and oversight. Offering a blend of interactive and integrated learning techniques, the Lab delivers world-class online leadership education and experiential training that empower public sector leaders to deliver more inclusive, resilient, transparent and sustainable economies and financial markets. 
Learn. Experience. Build.
Shaping leadership & transformation
Change is the new constant. As the tides of the financial sector continue ebbing toward the increasingly digital and interconnected future, our Programmes equip participants across the evolving supervisory environment to become Innovation Leaders.
Supervisor of the Future: SupTech Frontiers Programme focuses on the paradigm shift in financial supervision that is triggered by the rise of fintech and digital assets. The curriculum, assignments, and live sessions enable deeper understanding of emerging digital technologies and innovative business models, demystify the complexities of evolving supervisory environments, and support participants in the creation of suptech applications to address the challenges they face to effectively supervise the financial market. Read more.
Distilling the Digital Ocean: Practical Data Science in Financial Supervision Programme centres on applying best practices and cutting-edge tools to achieve data-driven supervision through a series of theoretical modules and hands-on exercises. Designed for both supervisors and data scientists, the course equips participants with the skills to unlock the full potential of data science while maintaining ethical and responsible data collection, handling, and analysis using AI and other advanced technologies.  Read more.
Leading Transformation: Product and Organizational Innovation Programme furthers the capacity of the participants to be the visionary and effective leaders of the digital transformation of financial supervision. Diving into techniques for data-driven and user centered solutions design, change management, and products and organisational innovation, the course supports the participants proofs of concept of cutting-edge, scalable suptech applications and bring about prototype development and deployment. Read more.
The Cambridge Judge Business School's SupTech Lab Innovation Leadership Programme is an incredibly immersive and rewarding Executive Education experience. Bridging the gap between supervisory policy and enabling technologies, the programme helps ensure we are all speaking the same languages, and better understand challenges and opportunities across the suptech spectrum, not just our slice of it.
The programme allowed me to hear from experts in the field of SupTech and finance. That alone makes me grateful of this opportunity. It is my first time attending this kind of activity and am looking forward to more programmes like this.
Instructors, lecturers and guest speakers
Technologists, data scientists, current and former supervisors, policy and regulatory experts, economists, entrepreneurs, researchers, product managers, designers, coders, and business strategists with global and local expertise sit at the centre of our educational approach. Our courses leveraging their first-hand experience and practical case studies from around the globe to provide courses that are grounded in real world challenges and solutions.
Programme lecturers and guest speakers






Chris Butler
Lead Product Manager, Google
2022 Inaugural Innovation Leadership Programme

Muthoni Wanyoike
Data Scientist and Artificial Intelligence Embassador

Cennydd Bowles
Information Comissioner's Office



Kimmo Soramäki
Financial Network Analytics

Jo Ann Barefoot
Alliance for Innovative Regulationt





Lindsey Richardson
University of British Columbia


Anna Wallace
The Bill & Melinda Gates Foundation

Noel Guinto
Bangko Sentral ng Pilipinas

Juan Carlos Izaguirre
Consultative Group to Assist the Poor


Lesly Goh
Cambridge Judge Business School Fellow

Salvador Chang
Consultant Digital Financial Inclusion





Nick Clark
Cambridge Centre for Alternative Finance

Philip Rowan
Cambridge Centre for Alternative Finance

Rochelle Momberg
Digital Frontiers Institute
Sergio Jose de Mesquita
Consultative Group to Assist the Poor
To achieve significant transformation, we must foster a new culture in our work. Creating sustainable innovation with long-lasting impacts requires looking beyond business cases and technical specifications. Utilizing process-oriented techniques such as Agile development and Human-Centered Design (HCD) can support the necessary shift in financial supervisory authorities. However, equally critical is a leadership style that prioritizes cooperation, trust, and exploration, creating an environment where creativity is harnessed, and individuals are empowered to think outside the box and advocate for innovation. As a result, we have incorporated various communication techniques, embodiment exercises, and consciousness-based practices into our education programs to enable individuals to embody an evolved version of the Innovation Leader.
In the era of fintech and AI, the very same tools digitalizing the private sector and creating new supervisory risks could also be wielded by the supervisors themselves to mitigate these emerging challenges. The Lab's Innovation Leaders should be able to break down departmental silos and address supervisory pains ("what do you dread about coming to work in the morning?") creating solutions that bring transformative gains ("if you could snap your fingers and instantly change anything about your day, what would that be?"). In the Lab programmes, we bring together the expertise of the supervisors, novel technologies, and a mindful approach to change management and product lifecycle management to actually build valuable cutting-edge suptech solutions.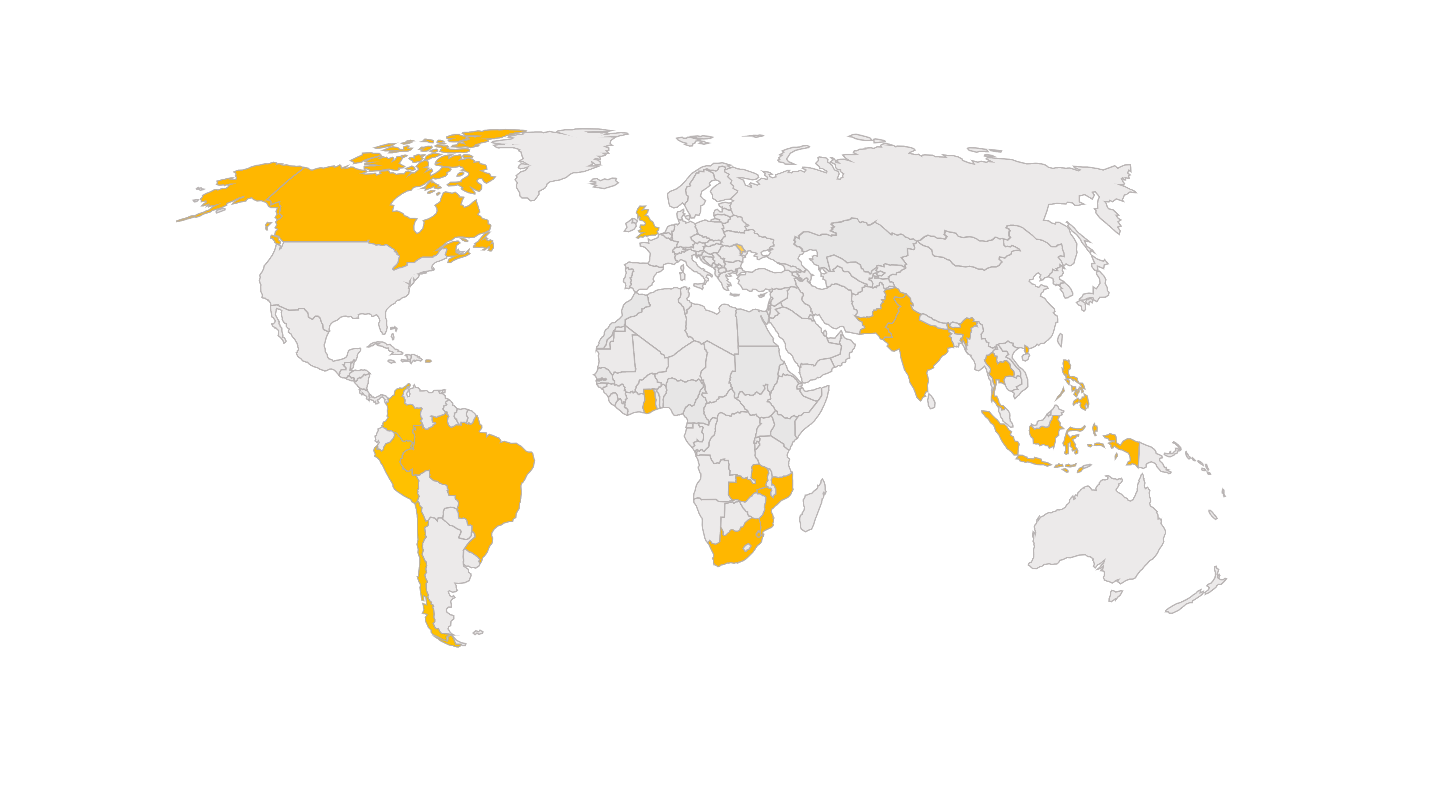 26
Proof of Concepts
developed
2.7
billion
people impacted
Panu Kampanakorn

Assistant Director

Bank of Thailand

Thailand

Jirawat Palungvitvatana

Assistant Director

Bank of Thailand

Thailand

Waruth Tanratanapatanakul

Senior Examiner

Bank of Thailand

Thailand

Passawuth Nuntnarumit

Senior analyst

Bank of Thailand

Thailand

Bovonvich Jindarak

Deputy Director

Bank of Thailand

Thailand

Soranut Midtrapanon

Senior IT Auditor

Bank of Thailand

Thailand

Saulo Medeiros de Araujo

Assessor

Central Bank of Brazil

Brazil

Ramon silva vilarins

Analyst

Central Bank of Brazil

Brazil
Lead The Journey To Digitally Transform Financial Supervision
Financial Assistance Might Be Available For Participants From Emerging Economies And Developing Countries. If Funding Is A Challenge, Please Connect With Us.
Beyond Education:
Prototypes And Solutions Development
The Lab is de-risking the prototyping of new solutions and the procurement of cutting-edge suptech applications. Sponsorship for the development, testing and deployment of solutions designed by the participants who graduate from our education programmes might be available.