We are a global team of technologists, (former) financial supervisors, policy and regulatory experts, economists, entrepreneurs, researchers, business strategists, data scientists, product managers, designers, coders, developers, and communications specialists. We are community builders, status quo hackers, unapologetic artists, social justice activists, and mindfulness practitioners. We work with purpose, intention, and wit, and we want to deliver a positive impact on the world around us, creating more conscious, inclusive and sustainable societies.


Simone di Castri
Co-Head
He/Him
New York, USA
Bio:
Simone is the Co-Founder and Co-Head of the Cambridge SupTech Lab. He is a frontier digital economy and financial market leader with 15+ years of high-impact engagement in the fields of banking, payments, telecoms, and technology. His passion is evidence-based, data-informed policymaking, as well as the use of technology and innovative processes to pursue economic efficiency and social equality. He has extensive experience in public sector policy development, private sector partnership, advocacy, and academia.
Simone's specialization is the creation of new processes and solutions to address complex problems, strategizing synergies of multiple stakeholders to enhance their individual and collective impacts. Always with an emphasis on reducing digital and economic divides to pursue inclusiveness and social justice.
Among the ground-breaking initiatives that Simone has conceived and led in the past are the RegTech for Regulators Accelerator (R2A), the GSMA Code of Conduct for Mobile Money Providers, and the Alliance for Financial Inclusion (AFI) Consumer Empowerment and Market Conduct working group. Simone has previously held roles at the GSMA, the World Bank, the United Nations, AFI, the International Development Law Organization, and the consulting firm BFA Global. He has led engagements with clients such as the Bill & Melinda Gates Foundation, the Omidyar Network, USAID, the Better Than Cash Alliance, Facebook, the World Bank, the Bank for International Settlements, the New York Department of Financial Services, and countless fintech startups, banks, central banks, and finance ministries. For two years he taught a course on "Digital Citizenship & Approaches to Development" at the Fletcher School, Tufts University.
He holds a PhD in Law & Economics.


Matt Grasser
Co-Head
He/Him
New York, USA
Bio:
Matt is the Co-Founder and Co-Head of the Cambridge SupTech Lab. He is a seasoned leader in expanding the frontier of the digital technology space, with over 15 years of broad-ranging, global experience to draw from. His driving passion throughout has been maximizing impact through effectively applied technologies, with an emphasis on meeting the needs of otherwise excluded or vulnerable people. This pursuit has led him into roles as a pioneering fintech entrepreneur, startup acceleration fund lead, hackathon & techsprint organizer, innovation gallery curator, academic lecturer, and strategic advisor for myriad financial innovation and digital transformation initiatives.
Matt's specialization is in the collaborative design, deployment, and integration of digital technologies. Within the bounds of financial services and supervision, he often serves as a translator in cutting through the intimidating jargon and hype that can plague cutting-edge tech, and instead guides an earnest exploration of the real value of these tools through practical demonstration cases.
The programmes that Matt has collaboratively led in the past include the RegTech for Regulators Accelerator (R2A), the Catalyst Fund Startup Accelerator, the GSMA's Mobile Money Profitability 2.0 model, and the Target Product Profile framework for development of inclusive payments products. He previously founded Bytemark, a mobile payments and transit ticketing platform; LDLN, a decentralized communication platform for underserved communities; What Is Up Labs, a creative cooperative focused on rapid prototyping. Prior to the Lab, he most recently served a Principal Consultant at BFA Global.
Matt holds a degree in Aerospace Engineering, and formal certifications in Data Science, Social Entrepreneurship, Machine Learning, and Humanitarian Innovation.


Juliet Ongwae
Senior SupTech Specialist
She/Her
Nairobi, Kenya
Bio:
Juliet is the Senior SupTech Specialist at the Cambridge SupTech Lab. She has over 15 years of experience working with government entities and financial institutions in Sub-Saharan Africa and South-East Asia in developing, deploying and positioning innovative, large-scale regional and retail digital payment systems from ideation to execution. Her areas of expertise include policy design, DFS strategy development, product innovation and design using Human-Centred Design approaches, data analytics, and responsible finance.
Juliet has previously held roles at MicroSave Consulting and Musoni Microfinance where she undertook various roles, from identifying strategies, business opportunities and new technologies in order to develop new capabilities and architectures; to converting data into insights that inform innovative, commercially viable solutions and streamlining business processes with a strong customer focus. She has also served for more than 10 years in the Central Bank of Kenya in the modernization of payment systems and drafting payment systems policies and regulations for among others the CBK RTGS system, East African Payments System (EAPSS) and the COMESA Regional Payment and Settlement System (REPSS).
She holds a PhD from the University of Manchester.
Senior Suptech Specialist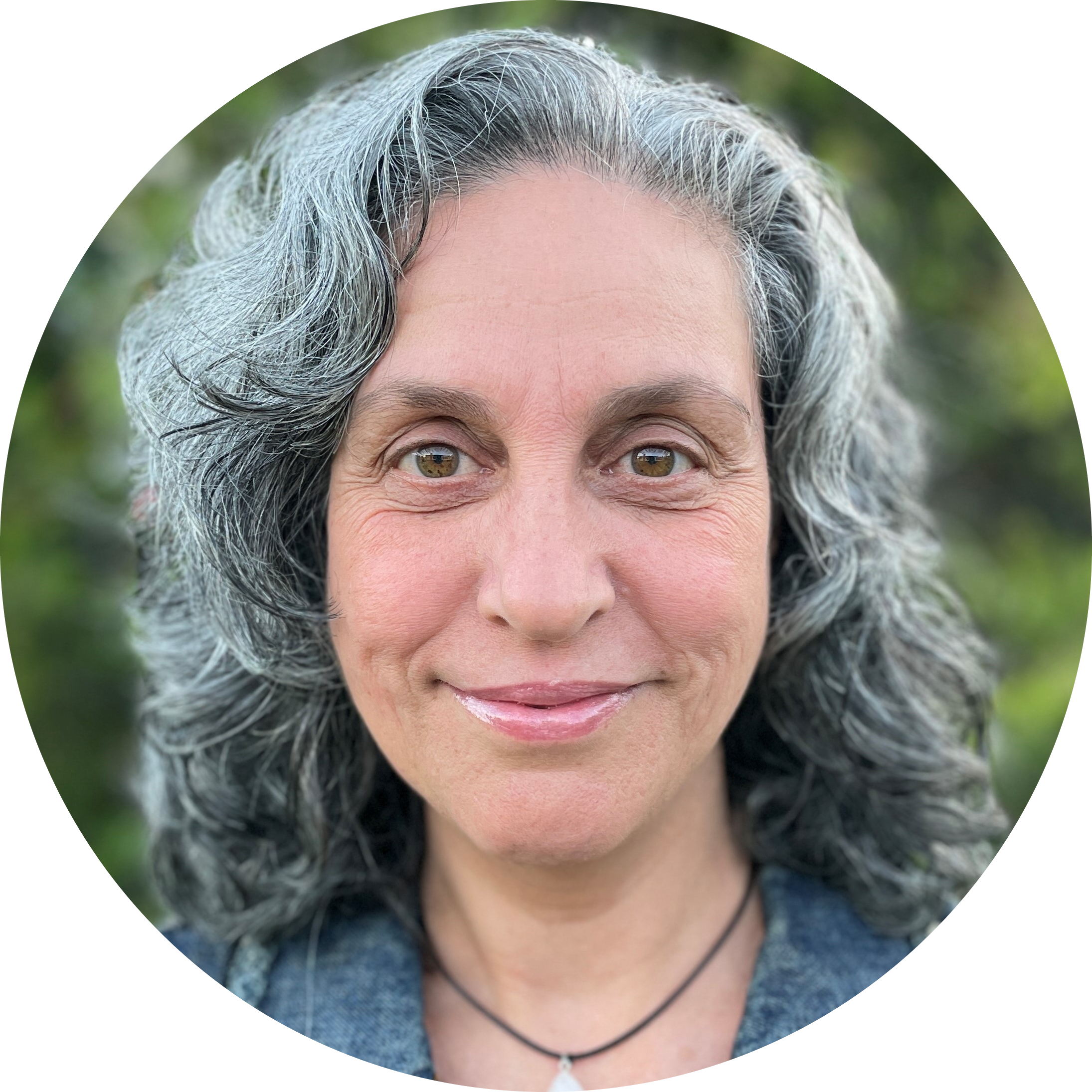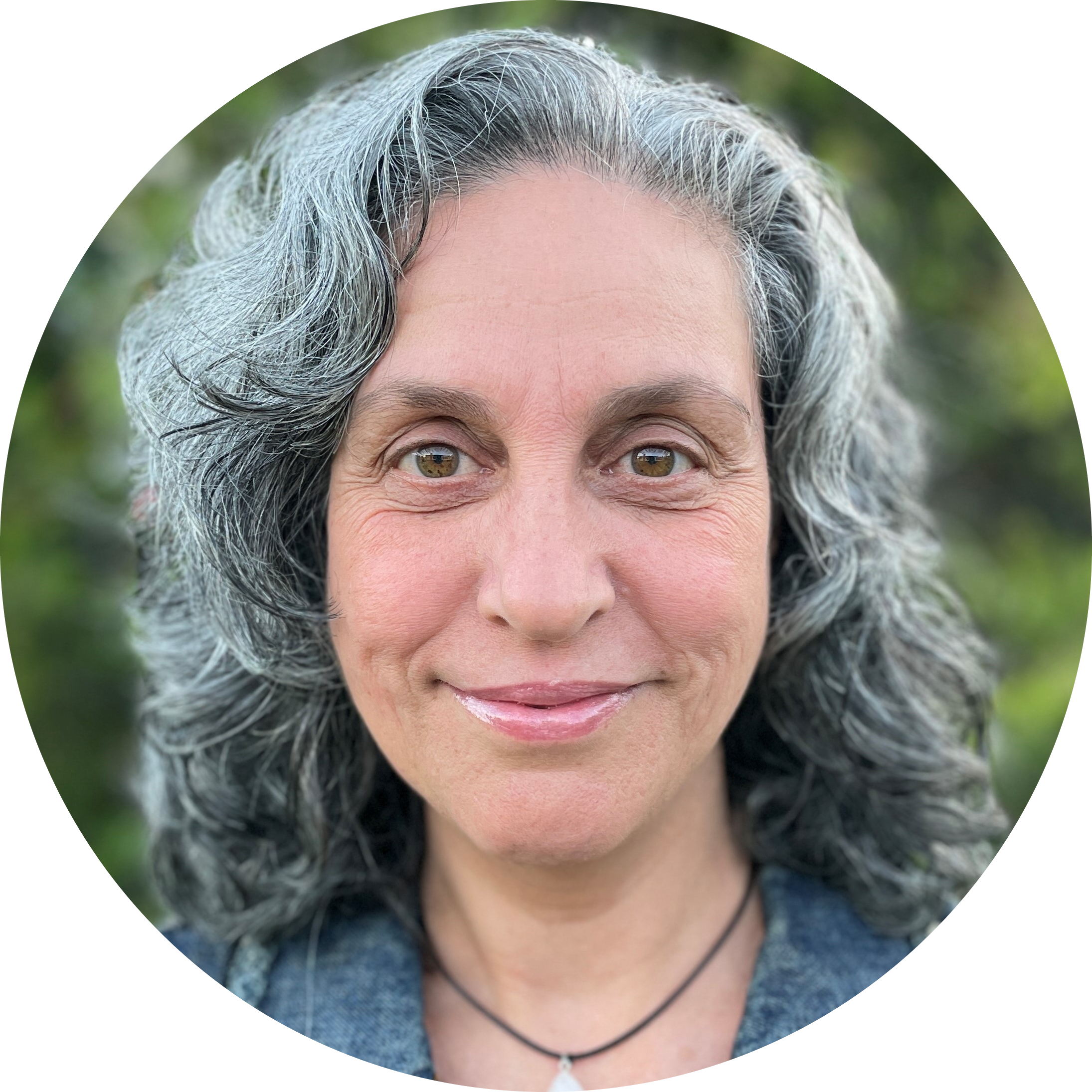 Rochelle Momberg
Senior SupTech Learning Manager
She/Her
Cape Town, South Africa
Bio:
Rochelle is the Senior SupTech Learning Manager at the Cambridge SupTech Lab. She has over 6 years of experience in the development of executive education from ideation to design and delivery of dynamic eLearning, blended and instructor-led training to global senior leadership teams and emerging business leaders. She has over 10 years of experience in pioneering research and advancement of innovative solutions working with government entities, startups and financial institutions including RegTech for Regulators Accelerator (R2A) and Insight2Impact. Her areas of expertise include financial inclusion, digital identity and the digital economy, DFS strategy analysis and financial transparency driven to inspire vision for innovative decision-making to disrupt inequality and enable a culture of sustainability.
Rochelle previously held roles at the South African Financial Intelligence Centre and Social Security Agency where she undertook various roles from identifying strategies for quantifying illicit financial flows and the Illicit economy and increasing governmental understanding of Bitcoin and cryptocurrencies; to producing financial insights for informing grant policy development and SASSA-Mastercard biometric debit card initiative. She co-authored "Quantifying the extent of the Illicit Narcotics Sector in South Africa" and "Adopting SupTech for anti-money laundering: A diagnostic toolkit".
Senior SupTech Learning Manager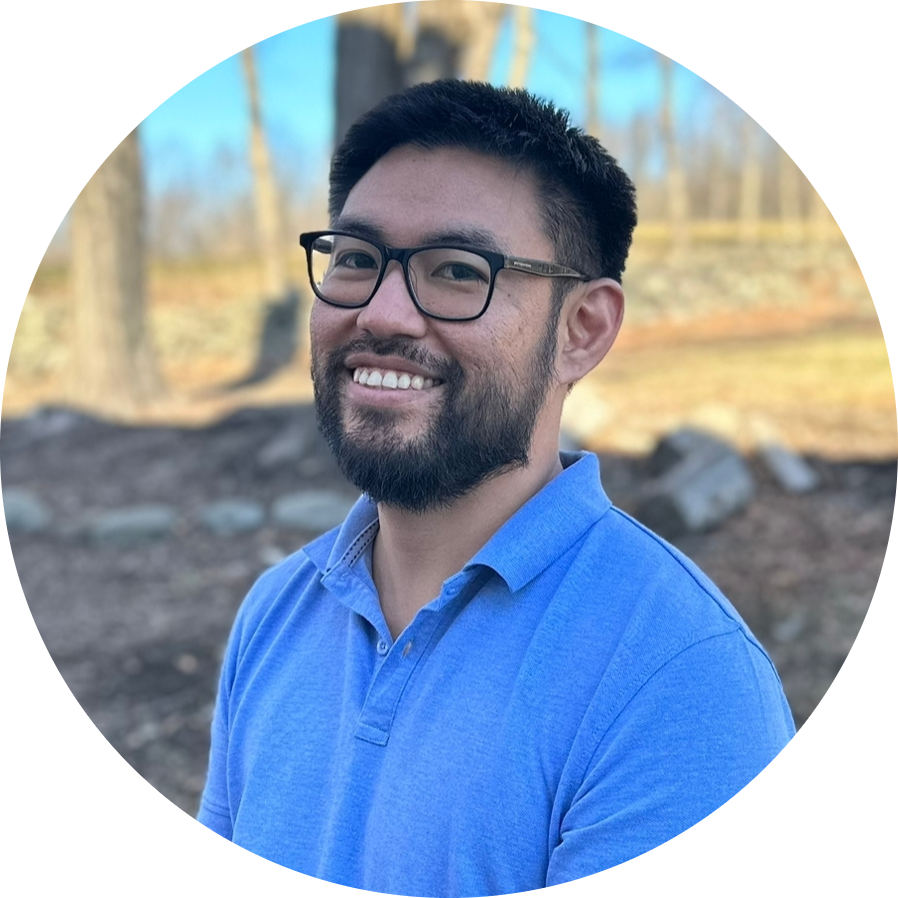 Jose Miguel Mestanza Hirakata
Co-Head
He/Him
New York, USA
Bio:
Jose Miguel is a Senior Suptech Specialist of the Cambridge SupTech Lab. He is a subject matter expert on financial consumer protection, market conduct supervision, digital financial services, and financial inclusion.
Before joining the Lab, he worked for 9 years as market conduct supervisor at the Superintendence of Banking, Insurance, and Private Pension Funds of Peru. Among his main contributions to the Superintendence are the improvements in the regulatory framework to enable digitization, the development of the risk-based market conduct supervision framework, and the formulation of market conduct rules to protect consumers affected by the pandemic. In addition, he represented the Superintendence in international forums organized by the Alliance for Financial Inclusion, the Bank for International Settlements, the International Association of Insurance Supervisors, and the World Bank, sharing the Peruvian experience in market conduct supervision.
Jose Miguel's main motivation is to help financial authorities around the world leverage the potential of technological developments to escalate the impact of their policies, regulations, and supervisory actions. He is strongly committed to protecting consumers, improving market efficiency, and boosting financial inclusion.
He holds a MPA in Economic Policy Management from Columbia University.
Jose Miguel Mestanza Hirakata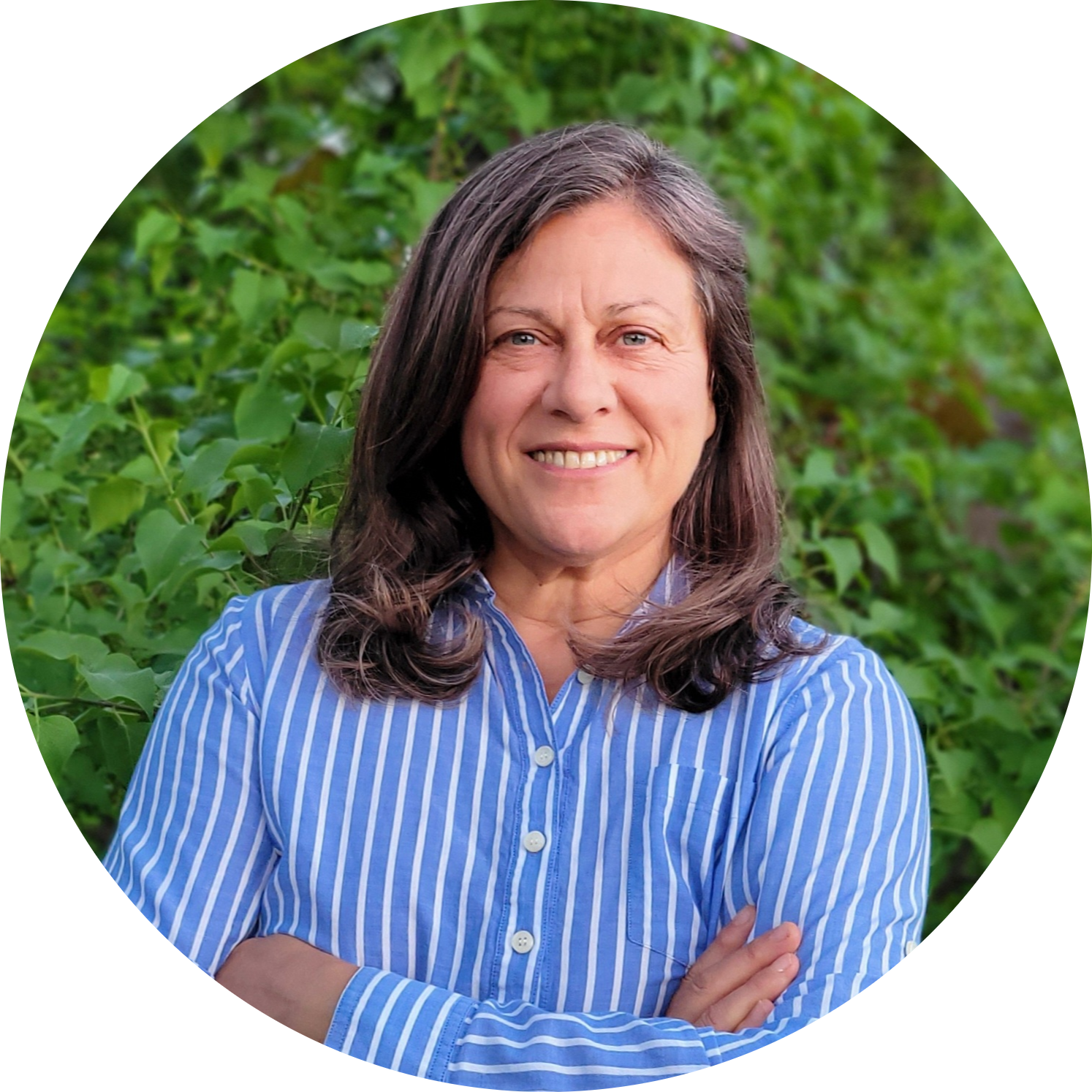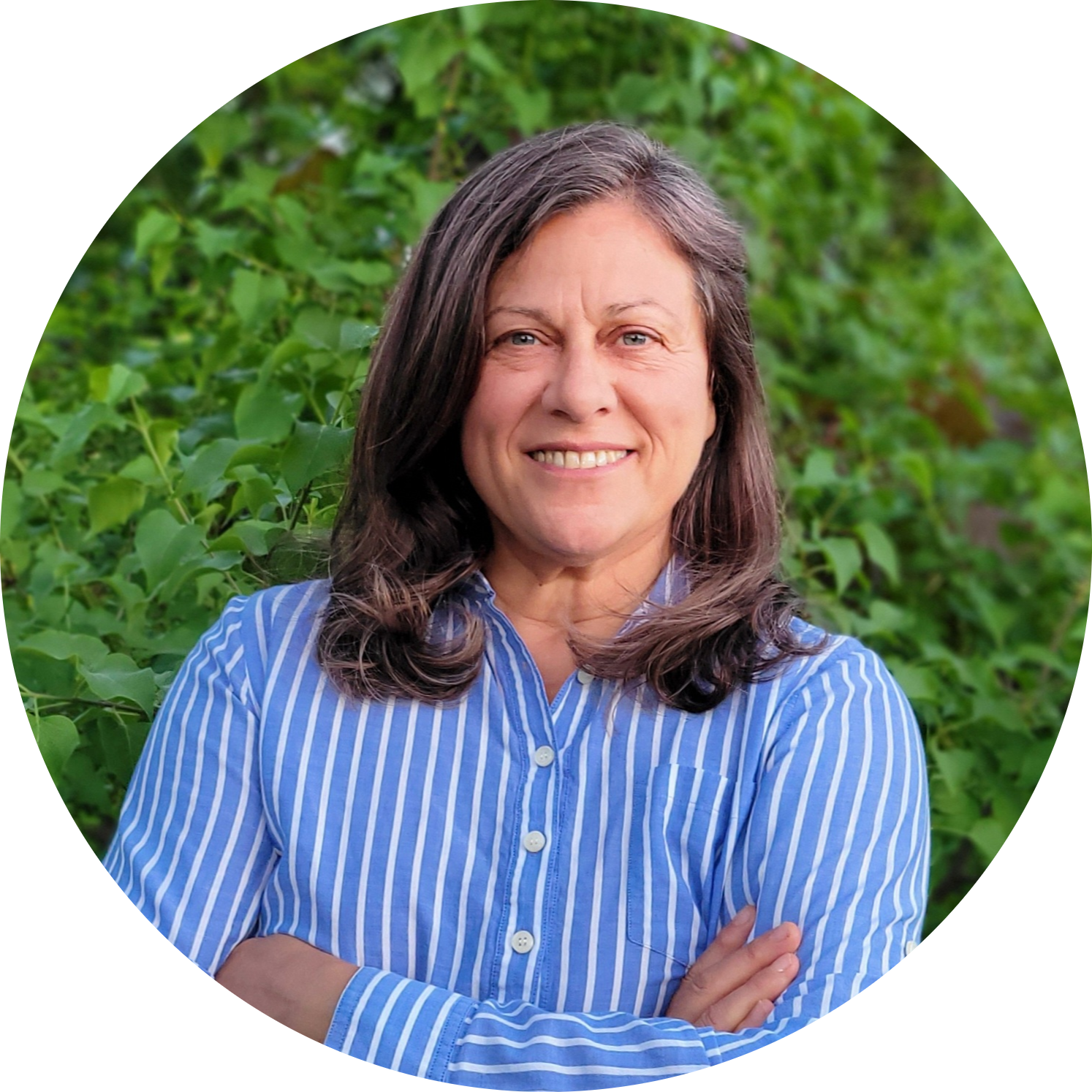 Nathalie Lenehan
Technical Program Manager
She/Her
Schenectady (NY), USA
Bio:
Nathalie Lenehan is the Technical Program Manager of the Cambridge SupTech Lab, bringing decades of diverse technical expertise into this crucial role within the Lab. She brings her leadership and passion for efficiency and transparency to bear across several facets of the Lab, including development of working prototypes through the Launchpad, management of our Digital Tools offering, and ecosystem-wide hackathons and tech sprints.   
Nathalie has spent over 8 years working with the New York State Department of Financial Services along with regulated financial institutions, consumers, providers, advocates, vendors and third-party stakeholders, managing development of custom IT solutions of large-scale initiatives. She has led the design, development, roll-out and adoption of numerous software applications that have resulted in real-time collaboration between internal and external stakeholders, improved data analysis capabilities, and streamlined business processes to support the digital transformation and workforce adoption of these solutions.  Some of her main contributions include the design and development of a cybersecurity risk assessment platform, an end-to-end consumer complaints/appeals management system, improved data analytics of the paid family leave and frauds programs, and regulatory compliance filings intake, case management, reporting and publishing platforms.   
 Throughout her career, Nathalie has specialized in managing strategy and development by connecting diverse teams, coordinating with technical specialists, product owners and leaders, to execute scalable Sup Tech applications through effective communication, collaboration and documentation.These have improved consumer protection as well as regulation and supervision of regulated financial entities.
She holds an Electrical Engineering degree from New York Institute of Technology, and a PMP certification. 
Technical Program Manager


Anton Dek
Digital Tools Lead
He/Him
Cambridge, UK
Bio:
Anton leads on the CCAF's digital tools development, in particular, the Global Alternative Finance Benchmark Dashboard. Anton's research interests include the cryptoassets market and its behavioural aspects. Anton is the co-author of the Cambridge Bitcoin Electricity Consumption Index, the real-time estimate of the total electricity load and consumption of the Bitcoin network. Before joining the CCAF, Anton was doing PhD research on the cryptocurrency market agents' behaviour modelling, teaching Data Science at the Karazin Kharkiv National University and the University of Barcelona. He also worked at, and then managed, an analytics company where he mastered the software development cycle and came across Bitcoin while working on its price modelling.
Prior to his work with cryptoassets, Anton specialised in renewable energy and worked as a Research Fellow at the Kharkiv Institute of Physics and Technology where he conducted nuclear safety tests. Anton holds an MSc in Applied Physics and an MSc in Applied Economics from the Karazin Kharkiv National University.
He holds a PhD in Law & Economics.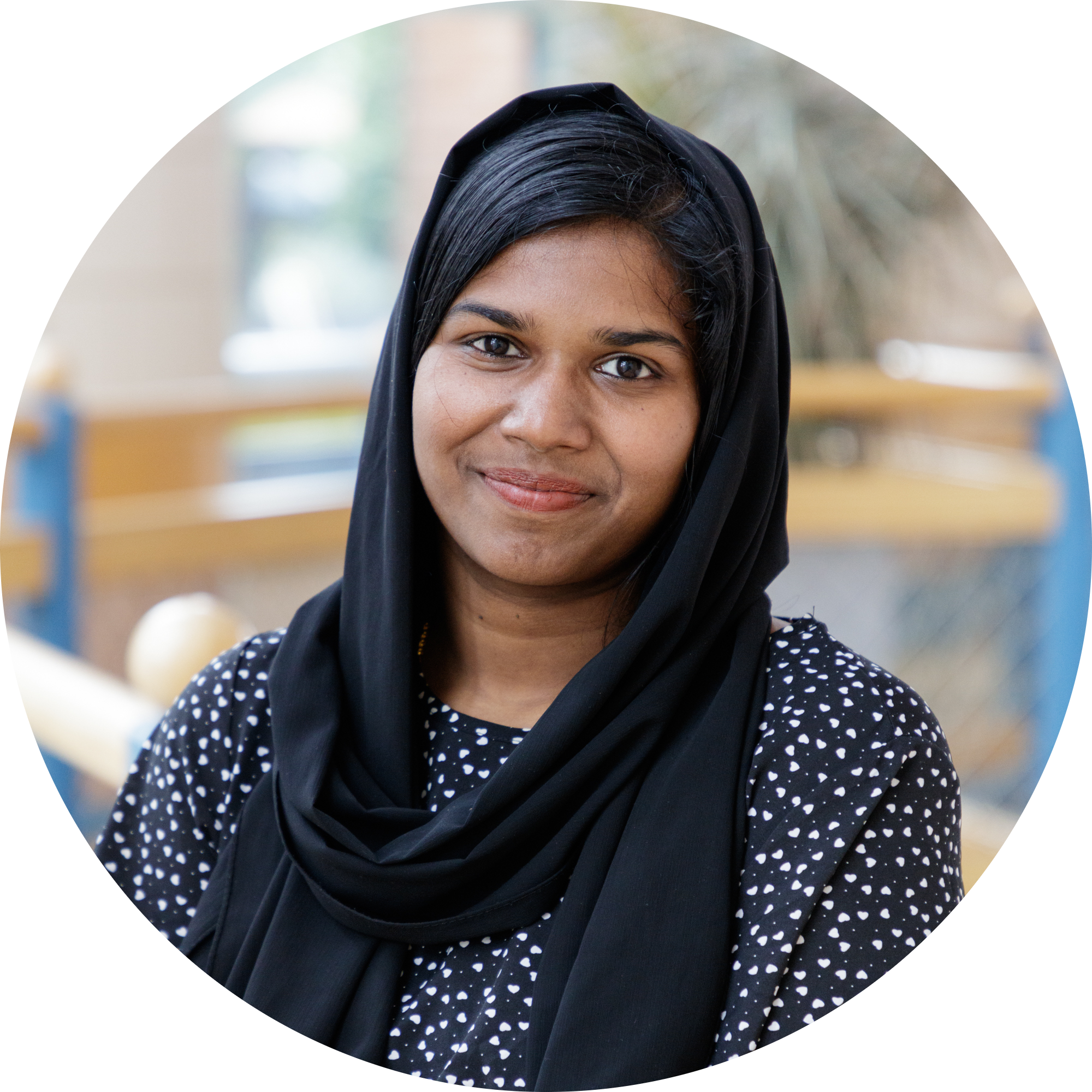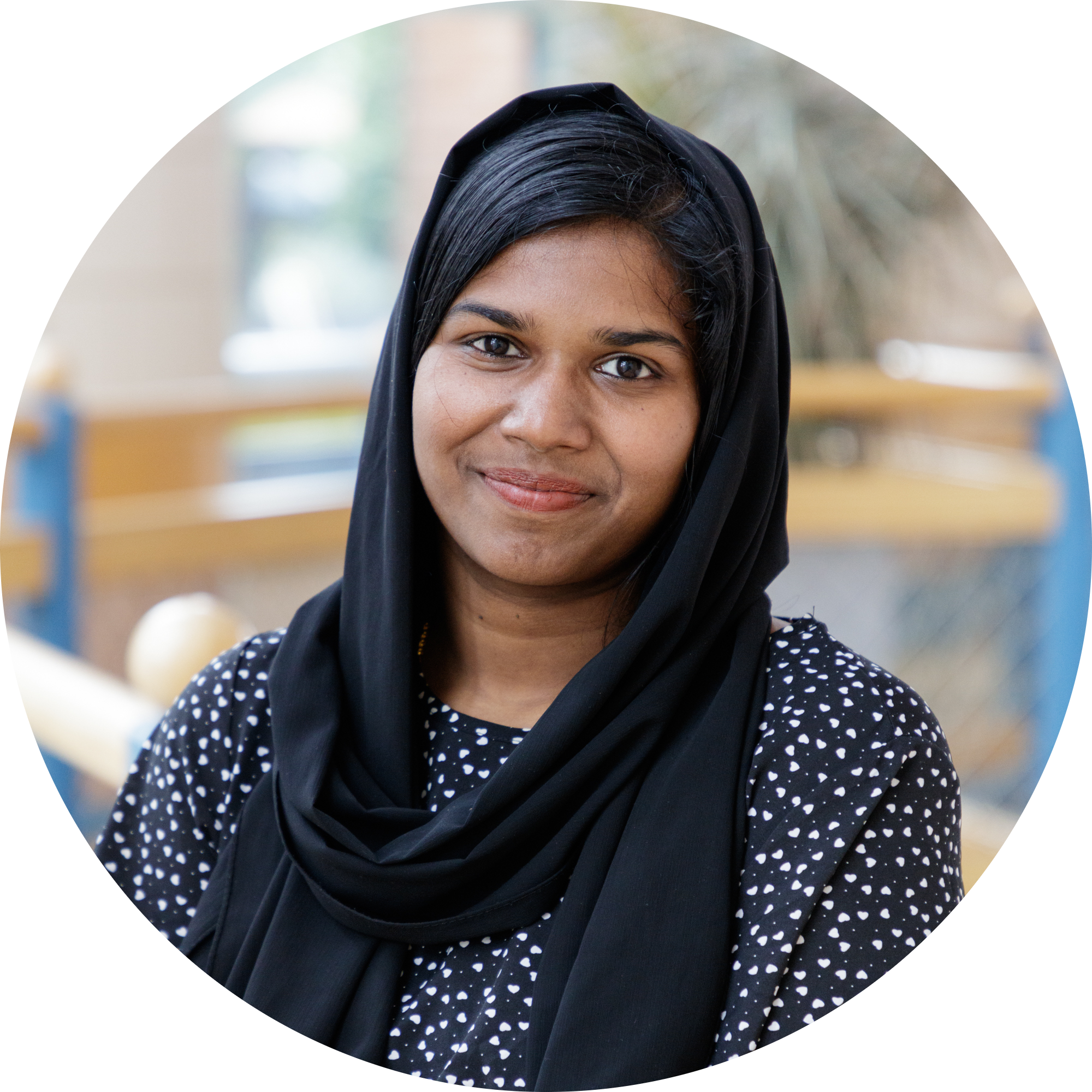 Amina Anvar
Learning Technologist
She/Her
London, UK
Bio:
Amina is the Learning Technologist at Cambridge SupTech Lab. With a passion for continuous growth and exploration, she has established herself as a learner and an enthusiastic professional in the field of educational technology. She possesses a deep understanding of both educational theories and cutting-edge technologies.
Driven by the belief that education should be accessible, engaging, and learner-centred, Amina works to design, implement, and optimize technology-enhanced learning experiences. She constantly seeks opportunities to leverage emerging technologies, such as virtual reality, gamification, artificial intelligence, and adaptive learning, to create personalized and effective learning environments for diverse audiences. Amina has collaborated with educators, instructional designers, and administrators to develop and support educational initiatives. She learns the specific needs of learners and tailors' technological solutions that facilitate knowledge acquisition and skills development. By fostering a culture of continuous improvement, she encourages the adoption of best practices and ensures that the learning experiences are both evidence-based and forward-thinking. She stays updated on the latest trends, research, and advancements in the learning and development field.
She holds an MSC in Big Data and Business Intelligence from Greenwich University.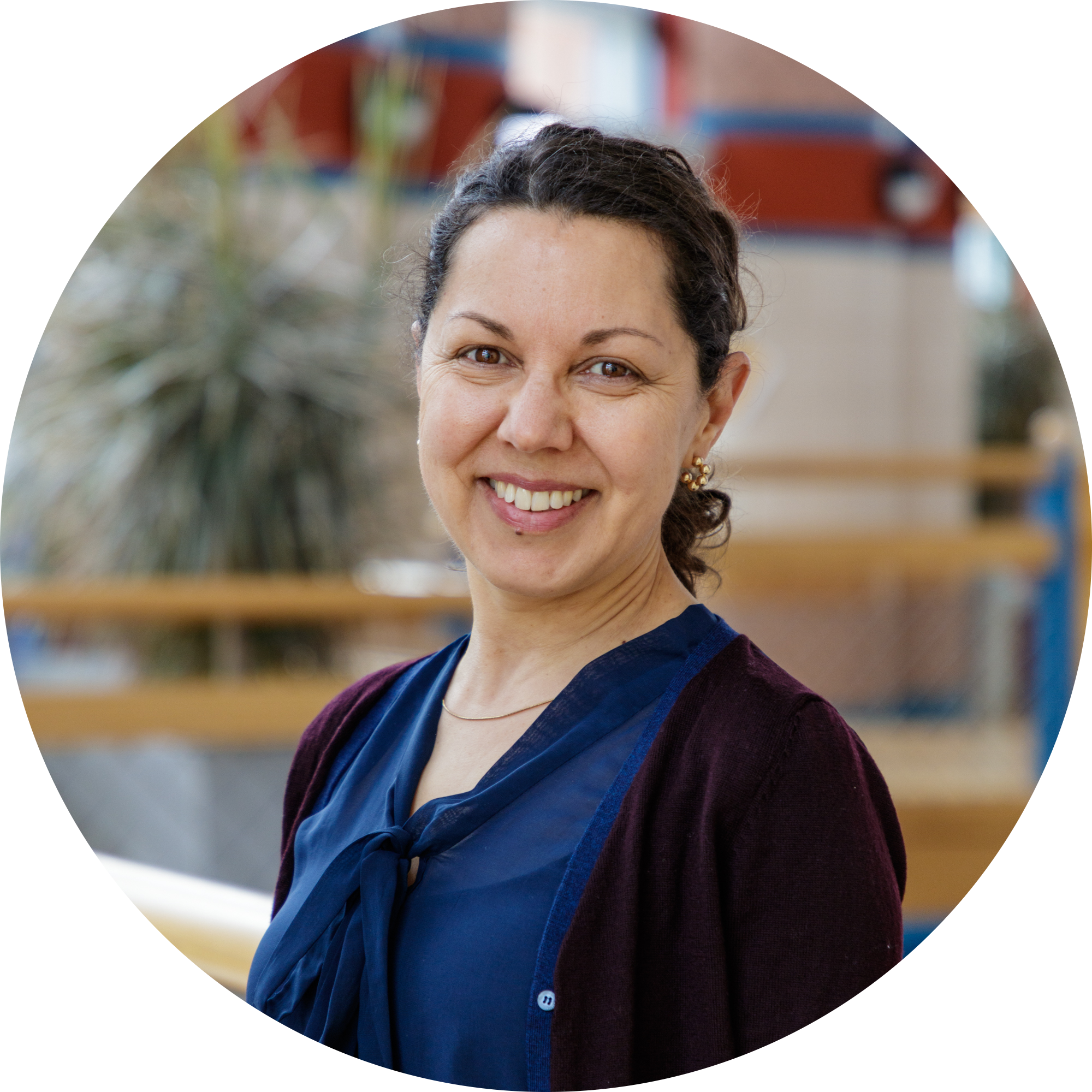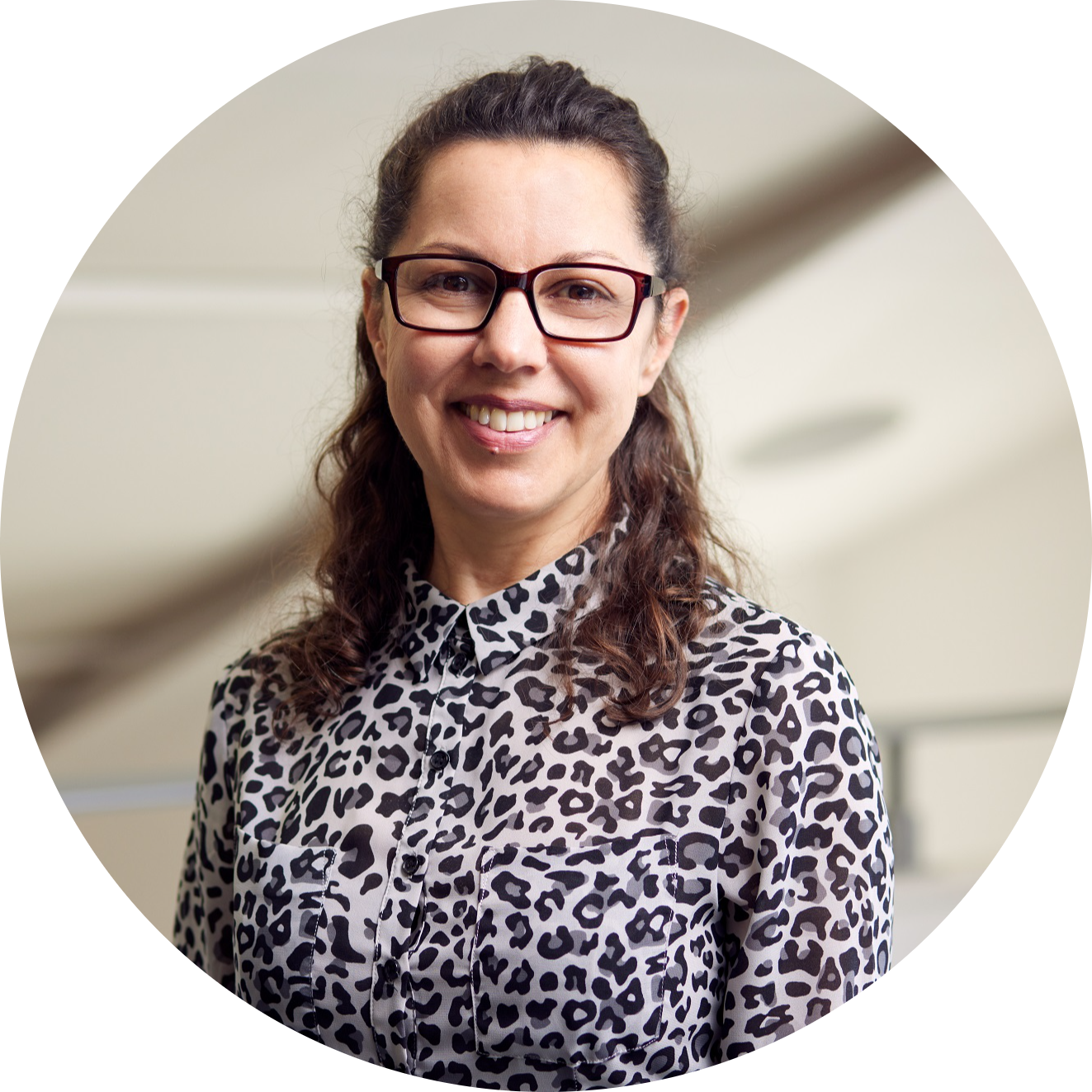 Katherine Lee
Account Coordinator
She/Her
Cambridge, UK
Bio:
Katherine is the CB&E Account Coordinator at the Cambridge SupTech Lab. She is a talent, culture and transformation leader with 15+ years of experience in organisation administration and process and business development across public and private sectors and non-profits. Leveraging her experience, she will steer initiatives and interactions focused on empowering individual and collaborative organizational growth and knowledge dissemination in the workplace. She brings with her an international background having worked with diverse stakeholders and across multiple jurisdictions including, Europe, the Middle Eastern region, and North America.
Katherine is committed to contributing to economic, gender and social equality and advancement in both professional and personal capacity as she also volunteers in community building activities and supports disadvantage 'A-level' Psychology students in their studies.
She holds a Master's in Organizational Psychology having explored how society and the economy depends on individual's inner conditions and pro-social behaviour cultures, and gender contributions at senior level. She is currently pursuing further studies in Diversity, Equity and Inclusion.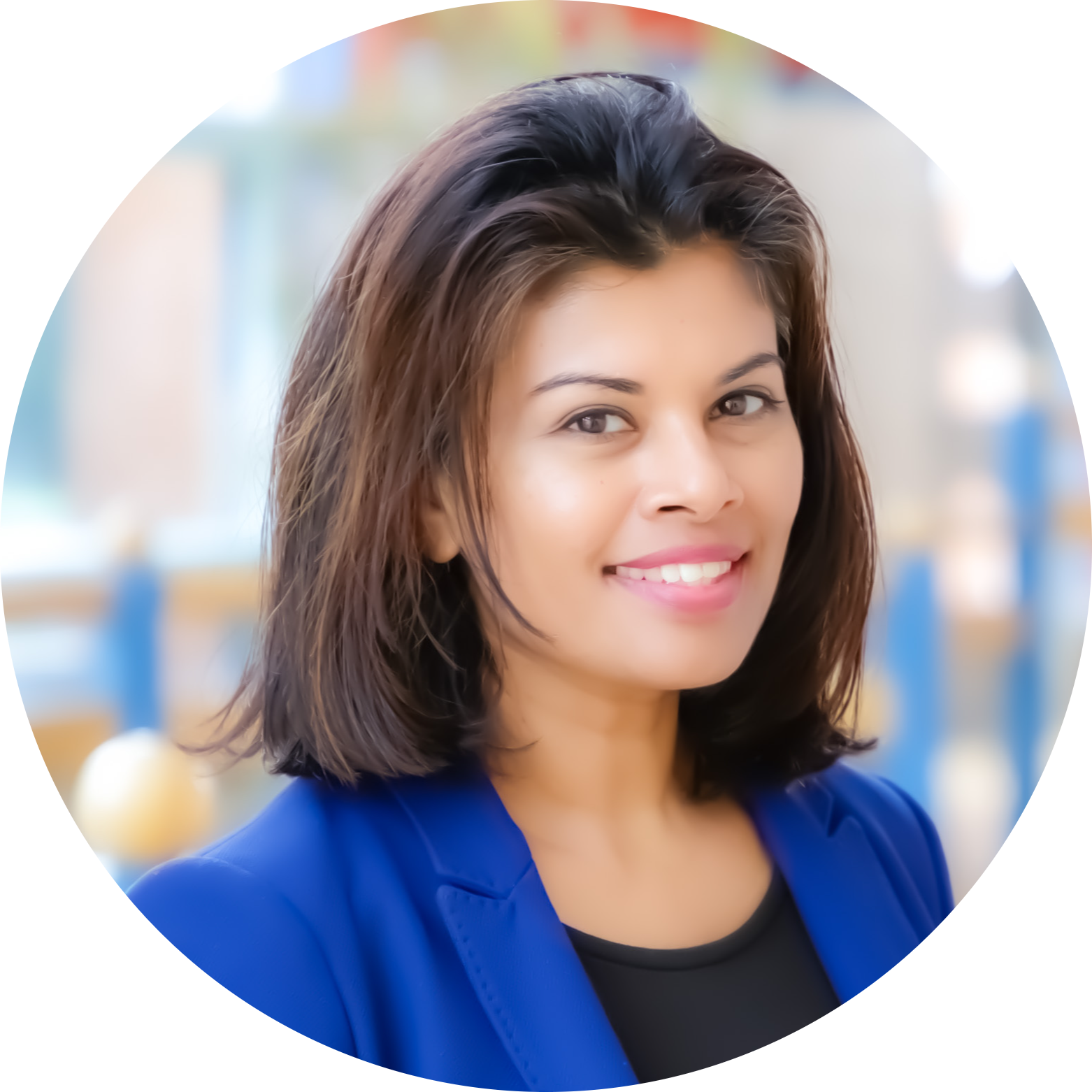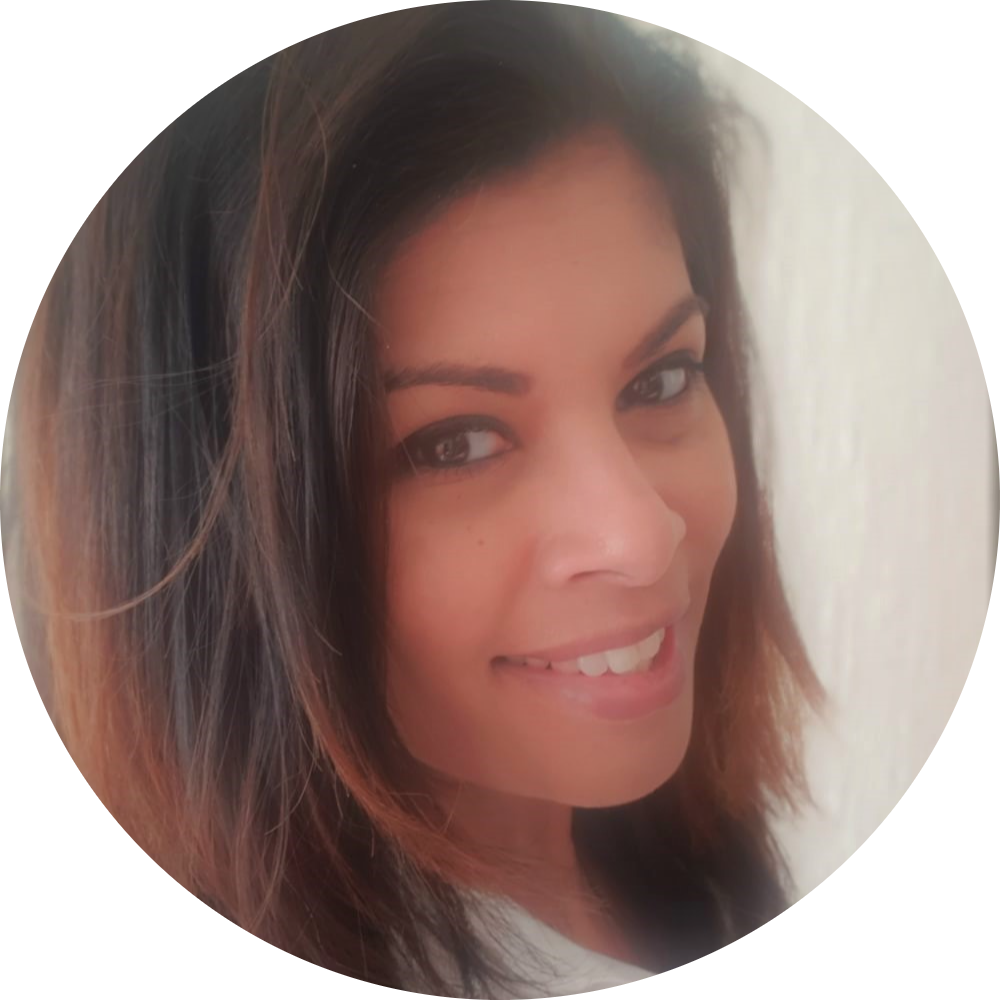 Shola Delip
CB&E Programme Coordinator
She/Her
Cambridge, UK
Bio:
Shola is the CB&E Programme Coordinator at the Cambridge SupTech Lab. Shola is an innovation focused and dynamic leader with experience in driving pilot and interdisciplinary projects including implementing digital assessments at Cambridge University and AI-based script case tagging at the Serious Fraud Office. As a case analyst and qualified e-discovery specialist her expertise spans bribery and corruption, money laundering and other serious fraud. This exposure has driven her passion for social responsibility, education and change to create a work-life merging as she creates warm-hubs and markets, and lead multiple community development projects including developing an international language learning lab.
She leverages her 10+ years' experience in information technology, civil service department background, and working with international stakeholders to build systems, manage processes and develop collaborations within the Lab and SupTech ecosystem.
Shola holds an MSC in Computing and Information Technology from Northumbria University and plans to do PhD related to Artificial Intelligence and Data Science in the coming year.
CB&E Programme Coordinator 
Our customisable internship programme allows for a unique and dynamic exploration of suptech innovations and the digital transformation of supervisory agencies, providing the opportunity to influence the new shape of financial supervision. The Cambridge SupTech Lab Internship is remote and open to applicants from any geographical location. If you want to apply click here.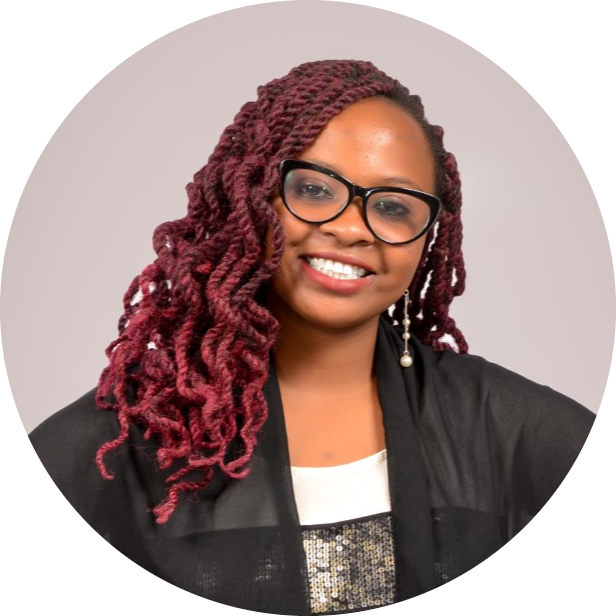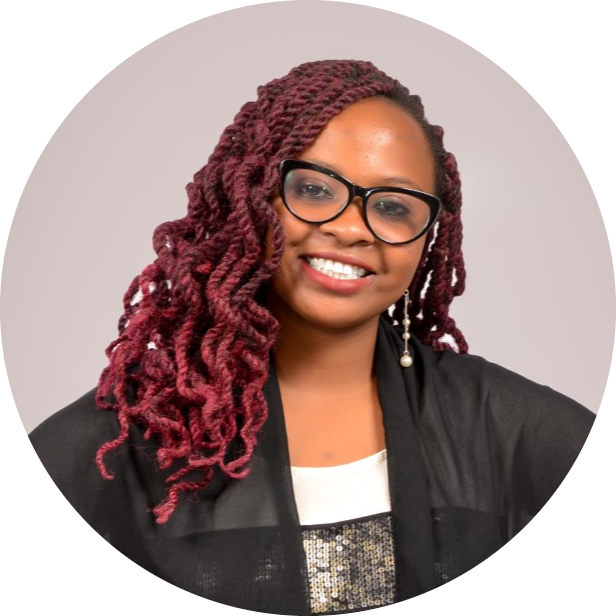 Rose Njuguna
Intern
She/Her
London, UK
Bio:
Rose is a researcher at the Cambridge Suptech Lab. She is an L.L.M candidate at the Strathmore University pursuing International Financial Law and regulation. She has over 4years experience working within the digital financial services sector, she previously worked as an analyst for a regulatory technology company relying on machine learning and Natural Language processing.
She is passionate about increasing inclusivity and incorporating gender intentionality and equality within the digital financial services eco-system and has a keen interest in AI ethics and governance. She prides herself in being able to bring her research work into actional insights.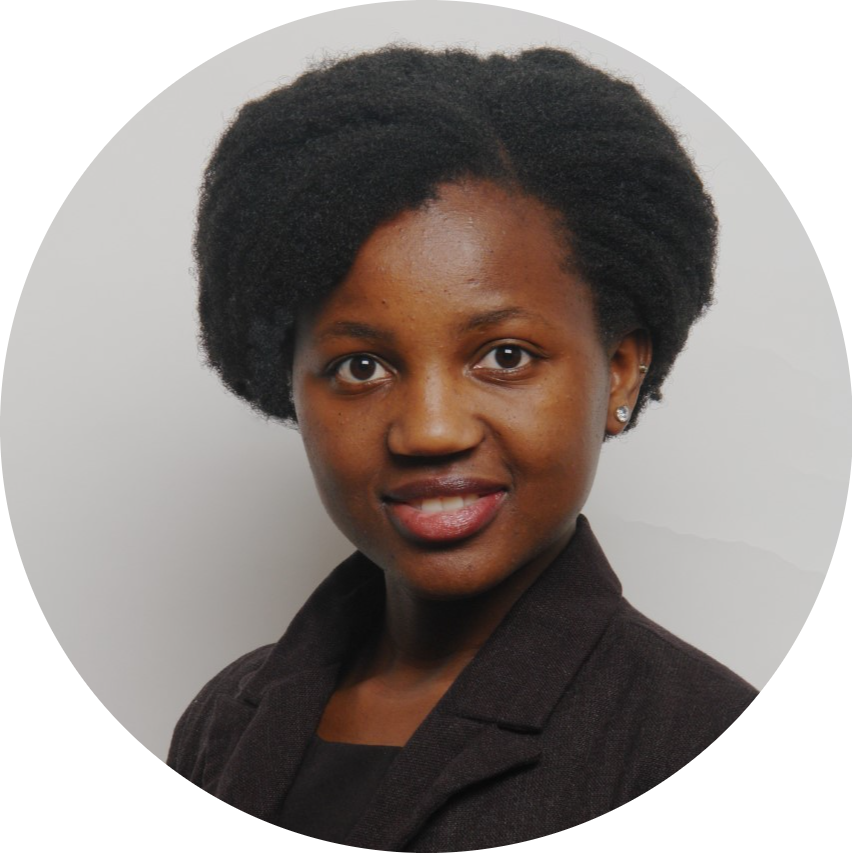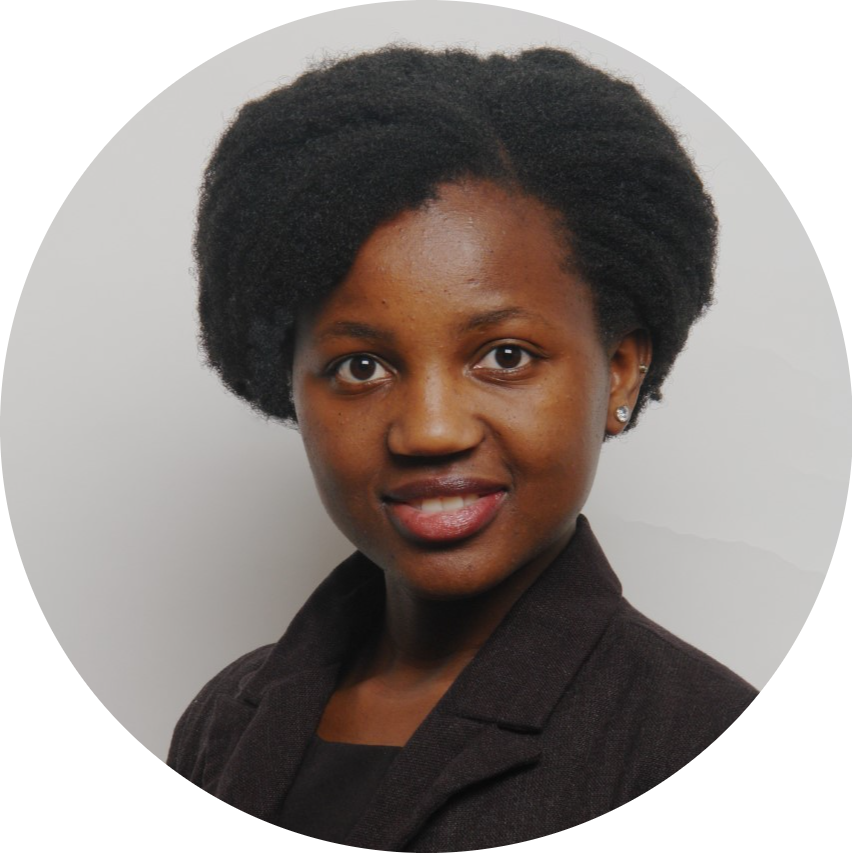 Maryeliza Barasa
Intern of the Cambridge SupTech Lab
She/Her
Washington D.C., USA
Bio:
Maryeliza is a research intern whose role is on Product Lifecycle Management & Design Thinking. Before joining the lab, she supported the CCAF Fintech Ecosystem Atlas with primary data collection, entry, research and analysis on more than 700 Fintechs in different global regions. She also has experience in social work, accounting in the county government of Kakamega's treasury & health offices, and in spearheading health insurance uptake in Kenya.
She holds a Master of Science in International Economics & Public Policy from the Johannes Gutenberg University Mainz and is also a CFI certified Financial Modeling & Valuation Analyst.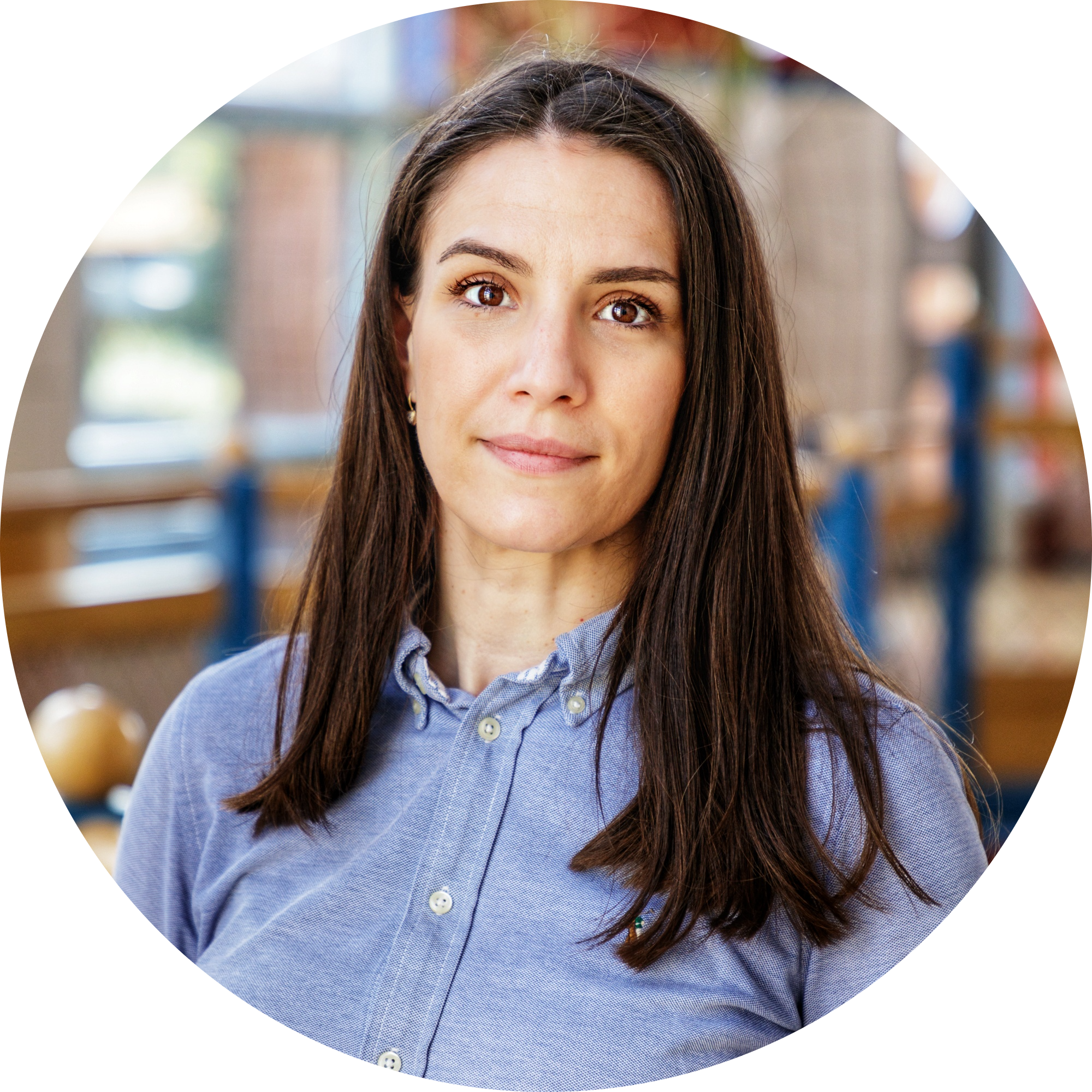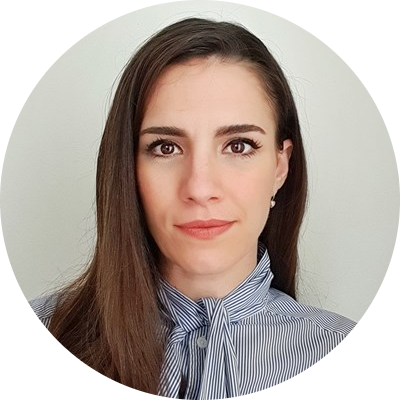 Kalliopi Letsiou
Intern
She/Her
London, UK
Bio:
Kalliopi, a legal professional with a strong background in financial law, is an expert in AI Policy and AML Regulatory Compliance. With a Doctoral degree (close to completion) in Financial Law and AI, specializing in RegTech/SupTech applications for Anti-Money Laundering purposes, Kalliopi has experience in AI regulatory compliance, policy development, and research.
As a Lecturer AFHEA, Kalliopi has teaching experience in various modules, including "AI Governance and Supervision in Financial Services" for the MSc in AI Strategy and "Principles of International Commercial Arbitration" at Brunel University London. Kalliopi is a module leader for the Business Management module, contributing to curriculum development of Undergraduate business and law students, while also being a personal tutor at Brunel Business School. Before joining academia, Kalliopi worked as an AML/CTF Compliance Specialist in international organisations and consulting companies with exposure, among others, to the implementation of AI strategies and machine-learning tools.
Currently, Kalliopi is also a Doctoral Researcher (PhD) at Brunel Law School, with research interests in Financial Law & AI, RegTech/SupTech applications for Anti-Money Laundering purposes, and Regulatory Challenges for Supervisors and Policy recommendations. Kalliopi is a member of the Centre of AI at Brunel University London, the UKAEL, the Society of Legal Scholars, the European Banking Institute (EBI) and the Robotics and AI Law Society (RAILS).


Bryan Zhang
Co-Founder & Executive Director
He/Him
Cambridge, UK
Bio:
Bryan is trained in economic geography and public policy. His research examines the accumulation and allocation of capital for start-ups and SMEs through alternative circuits of finance in a geographical and comparative context. Since 2013, Bryan has led and co-authored some of the most influential industry reports on the state of alternative finance both at national and international levels. He has advised and collaborated with numerous institutions and organisations including the Financial Conduct Authority, the British Business Bank, the Department of International Development, the European Commission, the World Bank, Oxfam and Unilever. Bryan is also a Senior Fellow at the Financial Innovation Lab.
Co-Founder & Executive Director


Hunter Sims
Associate Director of Business & Operations
He/Him
Cambridge, UK
Bio:
Hunter's research interests are in digital payments, financial inclusion, open banking and more broadly frontier market investing. Prior to joining the Centre, Hunter worked in the finance industry, beginning his career in corporate banking in the United States, later transitioning to Rwanda to facilitate a turnaround plan and digital transformation strategy at a microfinance bank as Head of Credit. This included the implementation of a USSD-enabled digital payments platform enabling the disbursement and collection of credit via an agent network to 200,000+ clients across the country. Hunter holds an MBA from the University of Cambridge with a Concentration in Finance.
Associate Director of Business & Operations