We are a global team of technologists, (former) financial supervisors, policy and regulatory experts, economists, entrepreneurs, researchers, business strategists, data scientists, product managers, designers, coders, developers, and communications specialists. We are community builders, status quo hackers, unapologetic artists, social justice activists, and mindfulness practitioners. We work with purpose, intention, and wit, and we want to deliver a positive impact on the world around us, creating more conscious, inclusive and sustainable societies.


Simone di Castri
Co-Head
He/Him
New York, USA
Bio:
Simone is the Co-Founder and Co-Head of the Cambridge SupTech Lab. He is a frontier digital economy and financial market leader with 15+ years of high-impact engagement in the fields of banking, payments, telecoms, and technology. His passion is evidence-based, data-informed policymaking, as well as the use of technology and innovative processes to pursue economic efficiency and social equality. He has extensive experience in public sector policy development, private sector partnership, advocacy, and academia.
Simone's specialization is the creation of new processes and solutions to address complex problems, strategizing synergies of multiple stakeholders to enhance their individual and collective impacts. Always with an emphasis on reducing digital and economic divides to pursue inclusiveness and social justice.
Among the ground-breaking initiatives that Simone has conceived and led in the past are the RegTech for Regulators Accelerator (R2A), the GSMA Code of Conduct for Mobile Money Providers, and the Alliance for Financial Inclusion (AFI) Consumer Empowerment and Market Conduct working group. Simone has previously held roles at the GSMA, the World Bank, the United Nations, AFI, the International Development Law Organization, and the consulting firm BFA Global. He has led engagements with clients such as the Bill & Melinda Gates Foundation, the Omidyar Network, USAID, the Better Than Cash Alliance, Facebook, the World Bank, the Bank for International Settlements, the New York Department of Financial Services, and countless fintech startups, banks, central banks, and finance ministries. For two years he taught a course on "Digital Citizenship & Approaches to Development" at the Fletcher School, Tufts University.
He holds a PhD in Law & Economics.


Matt Grasser
Co-Head
He/Him
New York, USA
Bio:
Matt is the Co-Founder and Co-Head of the Cambridge SupTech Lab. He is a seasoned leader in expanding the frontier of the digital technology space, with over 15 years of broad-ranging, global experience to draw from. His driving passion throughout has been maximizing impact through effectively applied technologies, with an emphasis on meeting the needs of otherwise excluded or vulnerable people. This pursuit has led him into roles as a pioneering fintech entrepreneur, startup acceleration fund lead, hackathon & techsprint organizer, innovation gallery curator, academic lecturer, and strategic advisor for myriad financial innovation and digital transformation initiatives.
Matt's specialization is in the collaborative design, deployment, and integration of digital technologies. Within the bounds of financial services and supervision, he often serves as a translator in cutting through the intimidating jargon and hype that can plague cutting-edge tech, and instead guides an earnest exploration of the real value of these tools through practical demonstration cases.
The programmes that Matt has collaboratively led in the past include the RegTech for Regulators Accelerator (R2A), the Catalyst Fund Startup Accelerator, the GSMA's Mobile Money Profitability 2.0 model, and the Target Product Profile framework for development of inclusive payments products. He previously founded Bytemark, a mobile payments and transit ticketing platform; LDLN, a decentralized communication platform for underserved communities; What Is Up Labs, a creative cooperative focused on rapid prototyping. Prior to the Lab, he most recently served a Principal Consultant at BFA Global.
Matt holds a degree in Aerospace Engineering, and formal certifications in Data Science, Social Entrepreneurship, Machine Learning, and Humanitarian Innovation.
He holds a PhD in Law & Economics.


Juliet Ongwae
Senior SupTech Specialist
She/Her
Nairobi, Kenya
Bio:
Juliet is the Senior SupTech Specialist at the Cambridge SupTech Lab. She has over 15 years of experience working with government entities and financial institutions in Sub-Saharan Africa and South-East Asia in developing, deploying and positioning innovative, large-scale regional and retail digital payment systems from ideation to execution. Her areas of expertise include policy design, DFS strategy development, product innovation and design using Human-Centred Design approaches, data analytics, and responsible finance.
Juliet has previously held roles at MicroSave Consulting and Musoni Microfinance where she undertook various roles, from identifying strategies, business opportunities and new technologies in order to develop new capabilities and architectures; to converting data into insights that inform innovative, commercially viable solutions and streamlining business processes with a strong customer focus. She has also served for more than 10 years in the Central Bank of Kenya in the modernization of payment systems and drafting payment systems policies and regulations for among others the CBK RTGS system, East African Payments System (EAPSS) and the COMESA Regional Payment and Settlement System (REPSS).
She holds a PhD from the University of Manchester.
Senior Suptech Specialist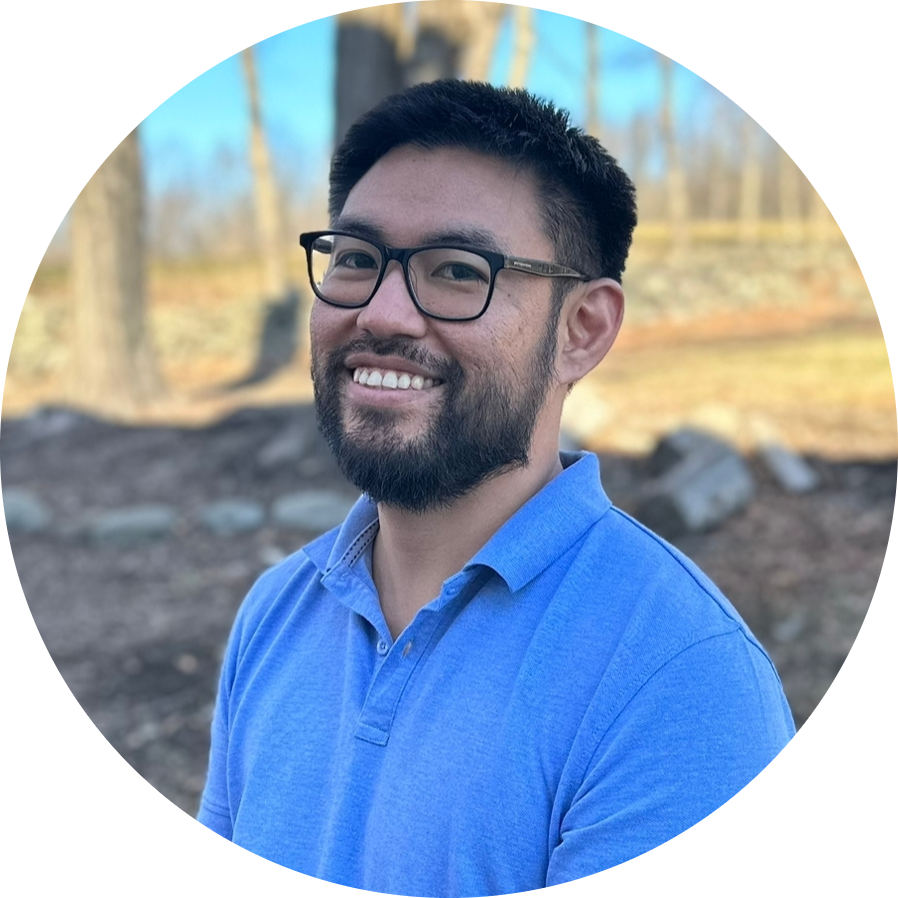 Jose Miguel Mestanza Hirakata
Co-Head
He/Him
New York, USA
Bio:
Jose Miguel is a Senior Suptech Specialist of the Cambridge SupTech Lab. He is a subject matter expert on financial consumer protection, market conduct supervision, digital financial services, and financial inclusion.
Before joining the Lab, he worked for 9 years as market conduct supervisor at the Superintendence of Banking, Insurance, and Private Pension Funds of Peru. Among his main contributions to the Superintendence are the improvements in the regulatory framework to enable digitization, the development of the risk-based market conduct supervision framework, and the formulation of market conduct rules to protect consumers affected by the pandemic. In addition, he represented the Superintendence in international forums organized by the Alliance for Financial Inclusion, the Bank for International Settlements, the International Association of Insurance Supervisors, and the World Bank, sharing the Peruvian experience in market conduct supervision.
Jose Miguel's main motivation is to help financial authorities around the world leverage the potential of technological developments to escalate the impact of their policies, regulations, and supervisory actions. He is strongly committed to protecting consumers, improving market efficiency, and boosting financial inclusion.
He holds a MPA in Economic Policy Management from Columbia University.
Jose Miguel Mestanza Hirakata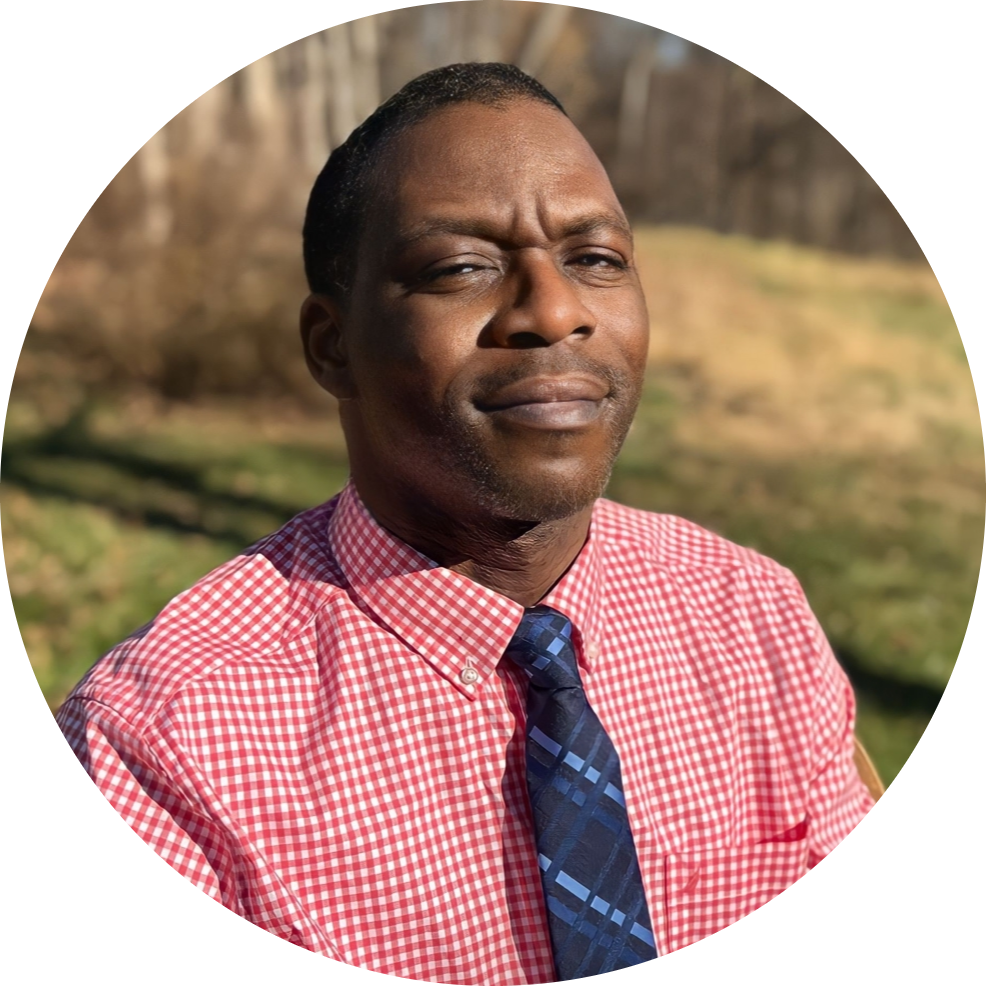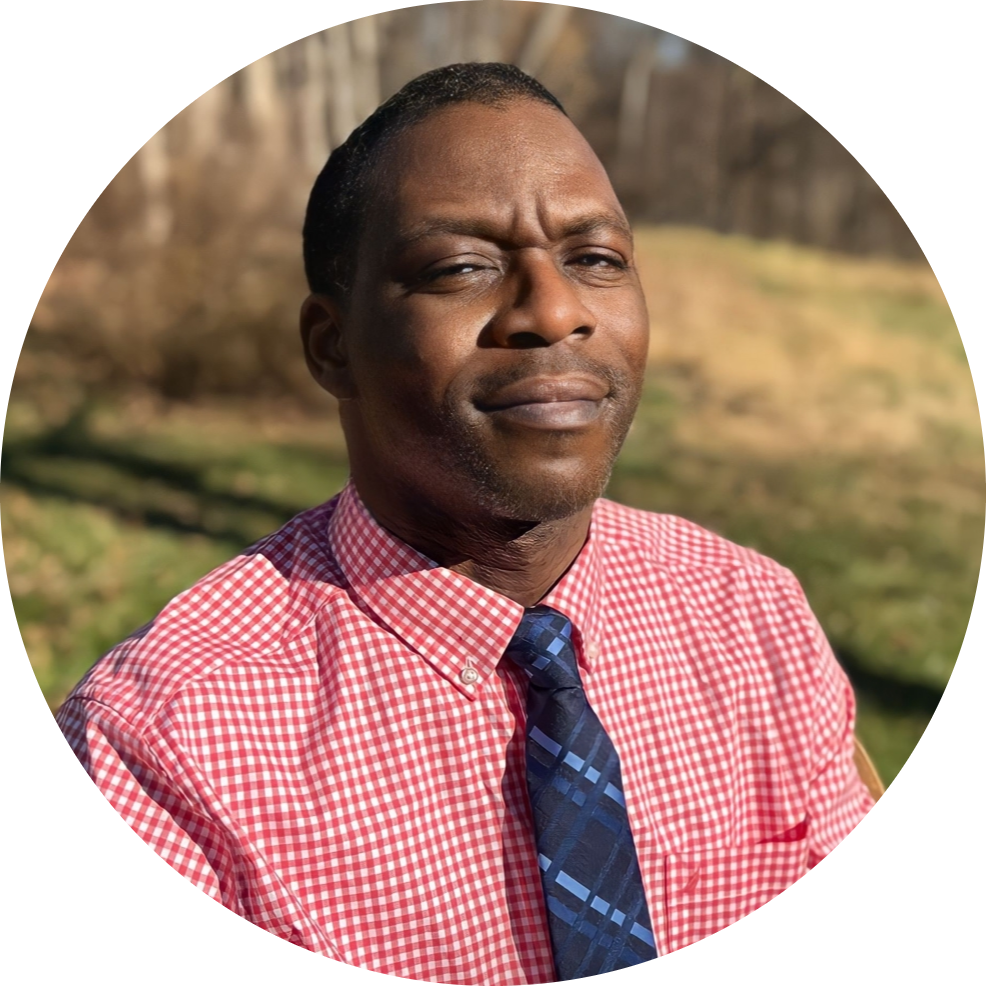 Adebola Daramola
SupTech Specialist / Knowledge Manager
He/Him
Baltimore USA
Bio:
Adebola is the Suptech Specialist/ Knowledge Manager at the Cambridge SupTech Lab. He has responsibility for knowledge management and knowledge products production on suptech- research, use cases, applications, and their impacts. He leverages his over 15 years of experience in Finance (retail banking), graduate training in public policy, and research interest in digital financial services (DFS) regulation to encourage a culture of knowledge-sharing and collaborative knowledge-flow on suptech within the Lab and SupTech ecosystem.
Adebola joined the Cambridge SupTech Lab from a role as a Ph.D. Research Intern, Regulator Knowledge Exchange at the Cambridge Centre for Alternative Finance (CCAF). He managed the RKE platform and knowledge-sharing processes. Also, he set up and coordinated the Sub-Saharan Africa Working Group meetings. In the past, he was a Research Intern, Financial Inclusion at the Institute of International Finance (IIF), Washington D.C., where he provided research support to the Special Advisor, Financial Inclusion. While there, he strengthened his skills in public policy analysis and research, communication, and stakeholder management. In Nigeria, he worked after college with the now-defunct African International Bank, later he moved on to the Oceanic Bank International, and his last banking job was with Ecobank Nigeria. He has subject matter expertise in digital financial inclusion and regulatory policy assessment.
Adebola graduated from the University of Ilorin, Nigeria with Bachelor's degree in Accounting and from Lagos State University, Nigeria with a Master's in finance. He also holds a Master of Business Administration from Salisbury University, Maryland, United States. He is near completion of a Ph.D. in Public Policy (Evaluation and Analytical Methods) at the University of Maryland, Baltimore County, assessing national strategies, policies, and regulations on digital financial inclusion in a developing country using causal inference and regulatory impact assessment (RIA) methodology.
SupTech Specialist/ Knowledge Manager


Louise Sands
Learning Technologist in Capacity Building and
Education
She/Her
Cambridge, UK
Bio:
Louise has expertise in educational technology and visual communication and is adept with technology and the creation of content for virtual learning environments. Louise has over six years of experience working in the education sector, and studied her PGCE at UCLs Institute of Education, which gave her a strong grounding for pedagogical approaches and interactive learning. Louise is familiar with decoding and rewriting resources and delivery models to provide differentiated learning journeys and give students the best experience possible. Her project briefs and curriculum design have been held up as an exemplar at the University of Arts London's (UAL) national standardisation event for structure, support, and communication. Louise has designed and managed the curriculum for three two-year courses over a period of six years, in addition to lecturing on UAL Art Foundation for moving image. Louise is an experienced film maker with a demonstrated history of working in factual programming film production, digital content creation and photography. Skilled in script writing, cinematography, direction, and editing. Louise is currently undertaking her practice-based PhD focused in: Animated Documentary, Short Film and Interactive Film Production at Kingston School of Art, funded by TECHNE and Arts and Humanities Research Council.
Learning Technologist in Capacity Building and Education


Anton Dek
Digital Tools Lead
He/Him
Cambridge, UK
Bio:
Anton leads on the CCAF's digital tools development, in particular, the Global Alternative Finance Benchmark Dashboard. Anton's research interests include the cryptoassets market and its behavioural aspects. Anton is the co-author of the Cambridge Bitcoin Electricity Consumption Index, the real-time estimate of the total electricity load and consumption of the Bitcoin network. Before joining the CCAF, Anton was doing PhD research on the cryptocurrency market agents' behaviour modelling, teaching Data Science at the Karazin Kharkiv National University and the University of Barcelona. He also worked at, and then managed, an analytics company where he mastered the software development cycle and came across Bitcoin while working on its price modelling.
Prior to his work with cryptoassets, Anton specialised in renewable energy and worked as a Research Fellow at the Kharkiv Institute of Physics and Technology where he conducted nuclear safety tests. Anton holds an MSc in Applied Physics and an MSc in Applied Economics from the Karazin Kharkiv National University.
He holds a PhD in Law & Economics.
Digital Tools Lead
Cer CAF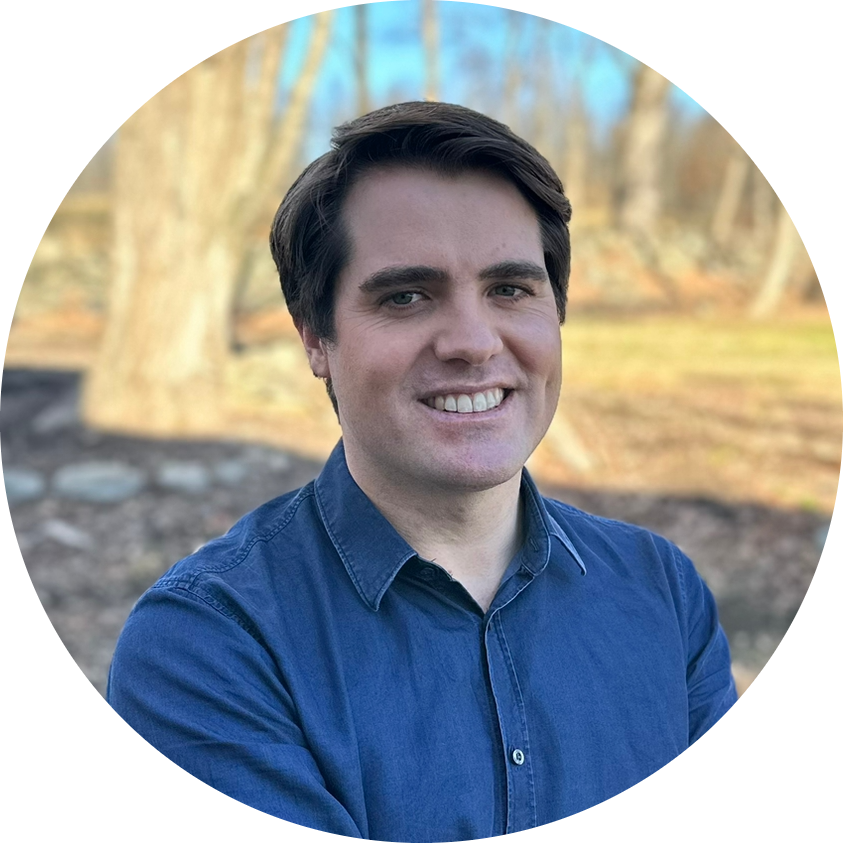 Diego Valenzuela
Senior Operation Manager of the Cambridge SupTech Lab
He/Him
Cambridge, UK
Bio:
Diego is the Senior Operation Manager of the Cambridge SupTech Lab. He is an accomplished and dynamic executive with expertise in leading the design and execution of commercial development plans and the successful management of business operations and projects, leading the growth of the organizations he works with.
He has a strong background and holistic profile, with an MBA from the University of Cambridge, Judge Business School, with specialization in Finance, and a Master in Laws, with a mention in Business and Corporate Law, from Pontificia Universidad Catolica de Chile, and an undergraduate law degree from the same university. He has also obtained a diploma in Impact Measurement from the University of Oxford, Saïd Business School, and a Six Sigma Black Belt certification.
He brings +10 years of business acumen experience, working recently as UK Country Manager for Floward, the largest e-commerce on flowers and gifting in the Middle East, and senior positions in Koodoo, equity crowdfunding for impact investing, and LATAM Airlines, the largest airline in Latin America. He has also worked as an advisor and member for different NGOs and pro-bono projects in Chile.


Marta Lopera
Digital Marketing Manager
She/Her
Cambridge, UK
Bio:
Marta is the Digital Marketing Manager of the Cambridge SupTech Lab. She is a PhD candidate (viva) in Communication at Pompeu Fabra University (UPF) with an international mention (Sorbonne Nouvelle III and the University of Cambridge). She has over four years of experience as a lecturer in the undergraduate programs of Advertising and PPRR, Journalism, and M.A. in Documentary and Creation. Marta takes pride in her ability to bridge the worlds of academia and industry, translating research into actionable insights and strategies. She has worked in international, cross-cultural environments, leading and managing interdisciplinary teams and several research projects. Marta's research interests are media sustainability, TV series, and educational media, published in top-tier peer-reviewed journals. More recently, she was the media and communication advisor for an immersive EdTech for Net Zero homes start-up.
She holds an M.A. in Social Communication Research from UPF and a B.A. in Audiovisual Communication with a minor in Marketing and Management from the University of Barcelona.
Digital Marketing Specialist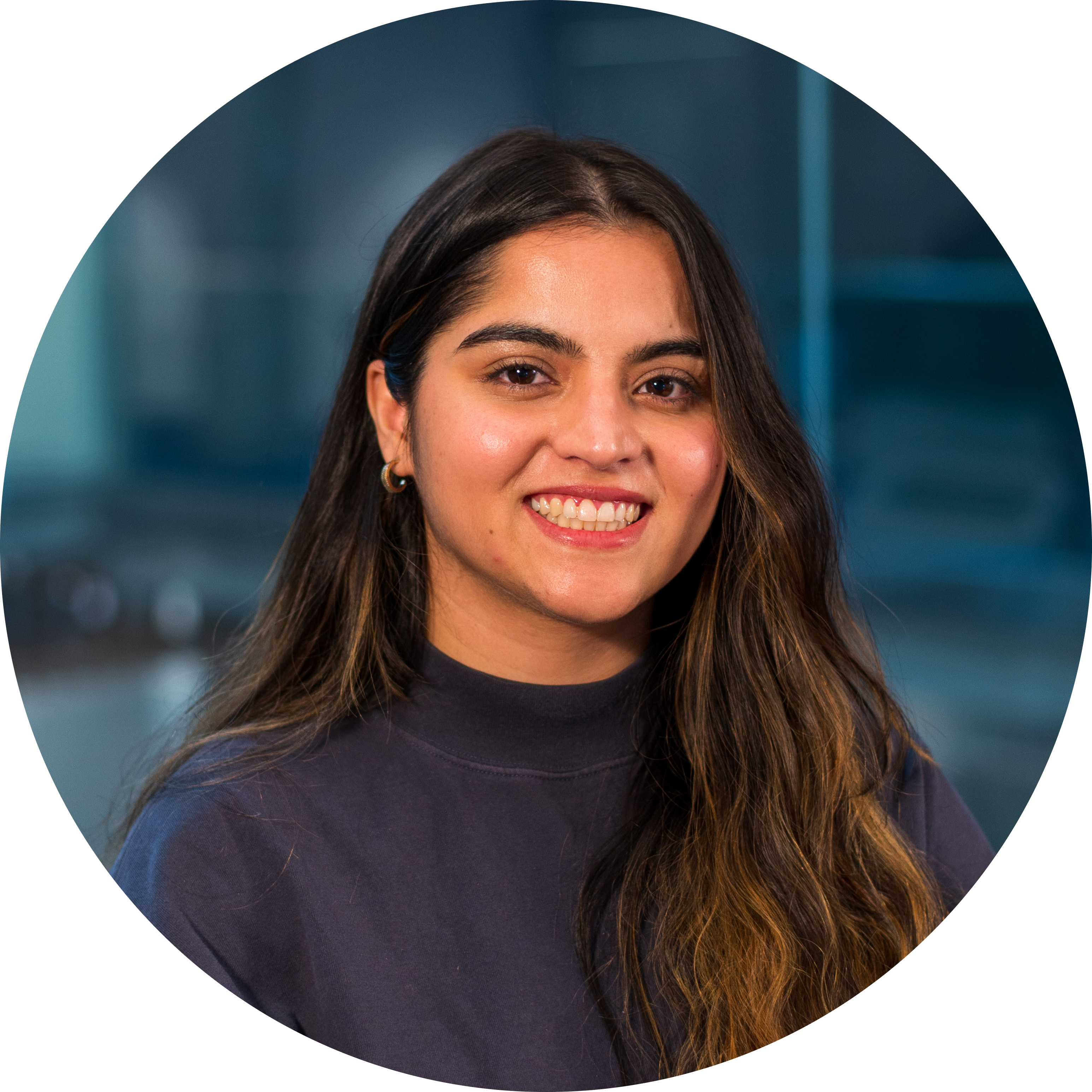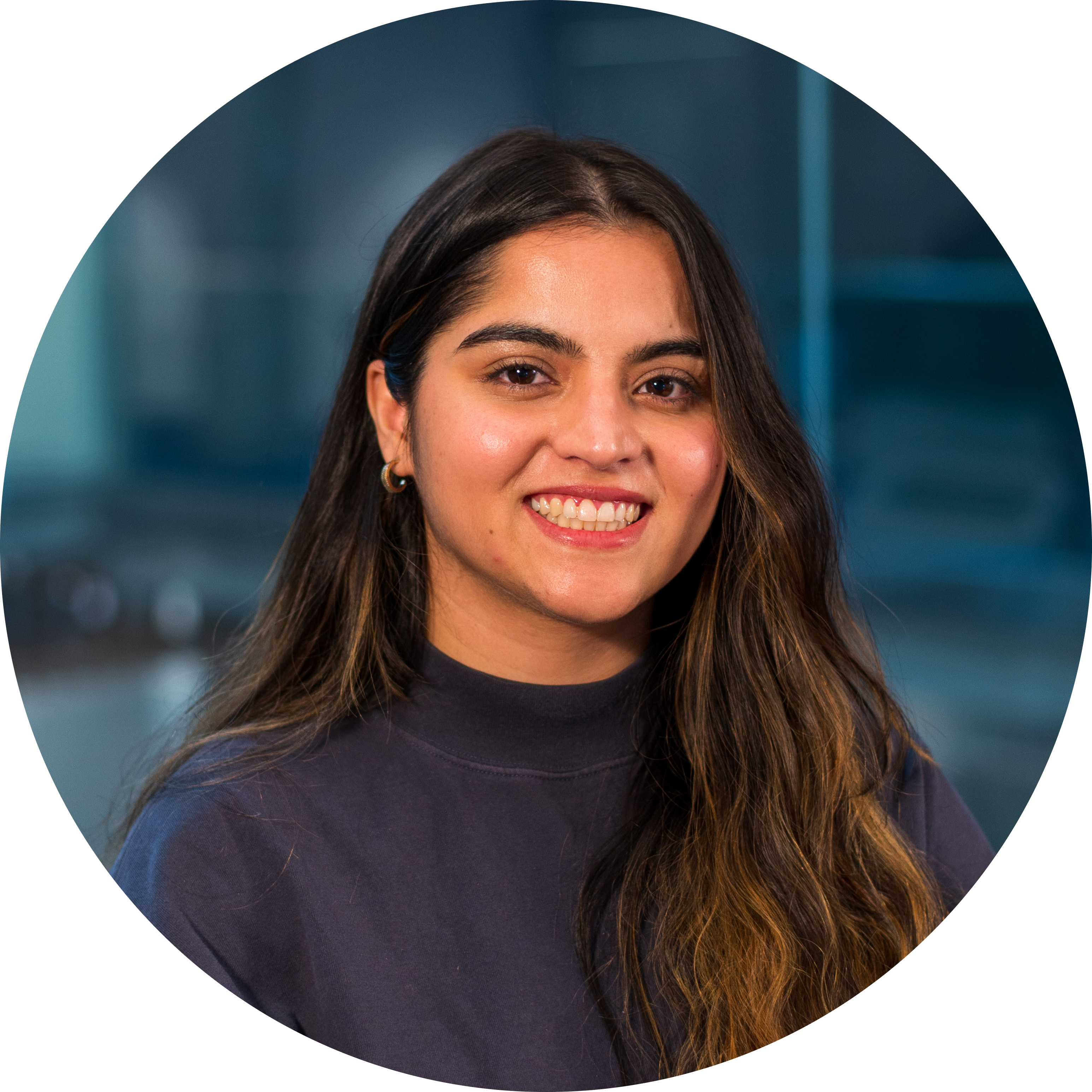 Grishma Bhattarai
Data Scientist
She/Her
Chicago/NYC, USA
Bio:
Grishma is the Data Scientist for the Cambridge SupTech Lab. She is a quantitative/computational social scientist who is passionate about using data and technology to hack the status quo. She is interested in using computational approaches to address and solve real-world socio-economic inequalities. Her interest lies in the intersection of data, development, and social good. She strongly believes in the idea, 'people first, data second.'
She has over three years of academic and professional experience in socioeconomic research, computation, machine learning, and econometrics. She has engaged in rigorous data-driven social impact projects with institutions such as the World Bank, Stanford University, the University of Chicago Data Science Institute, the Central Bank of Nepal, and several research labs and policy think tanks.
Currently, Grishma is pursuing her graduate degree in Quantitative Economics and Public Policy with certifications in Data Analytics and Computational Social Science at the University of Chicago.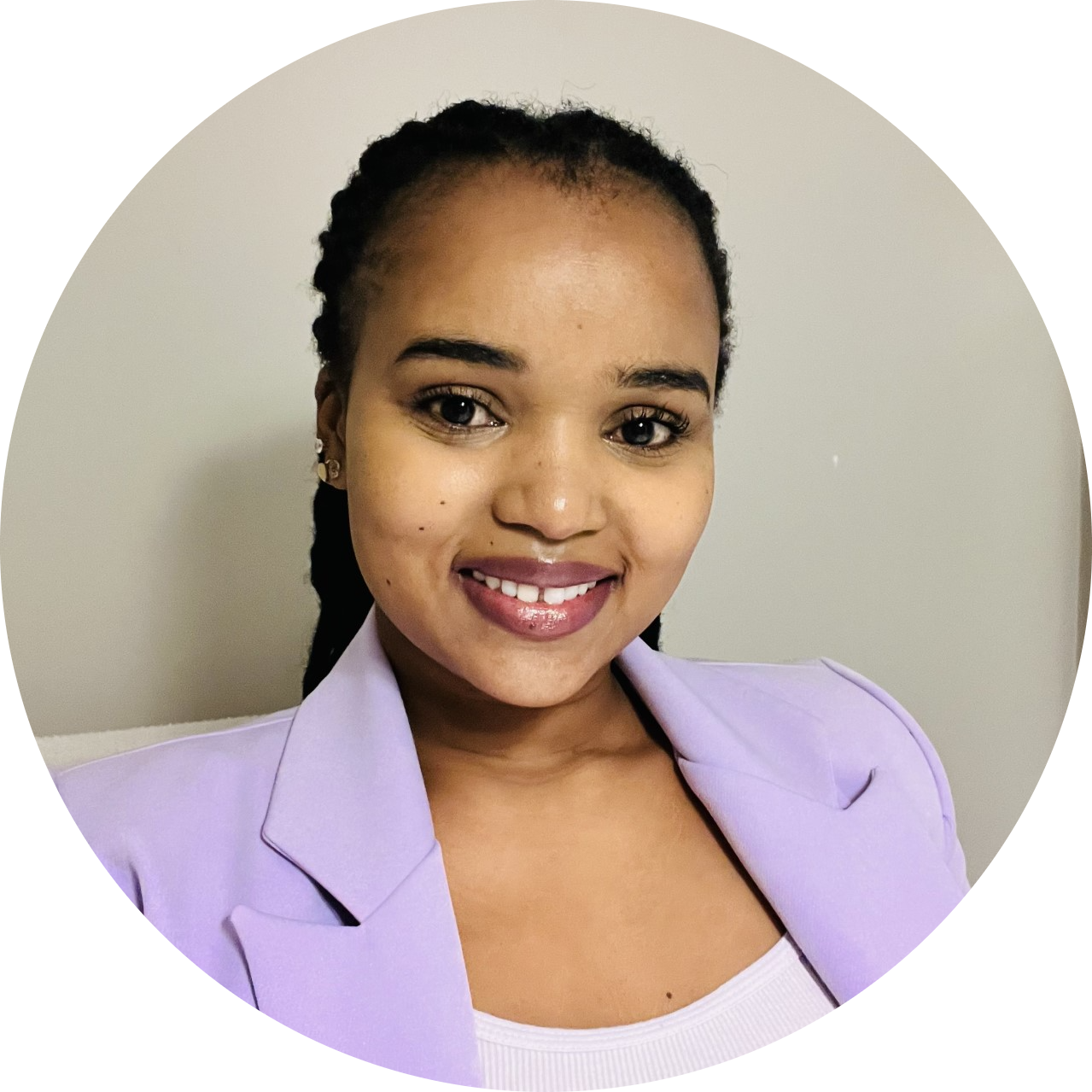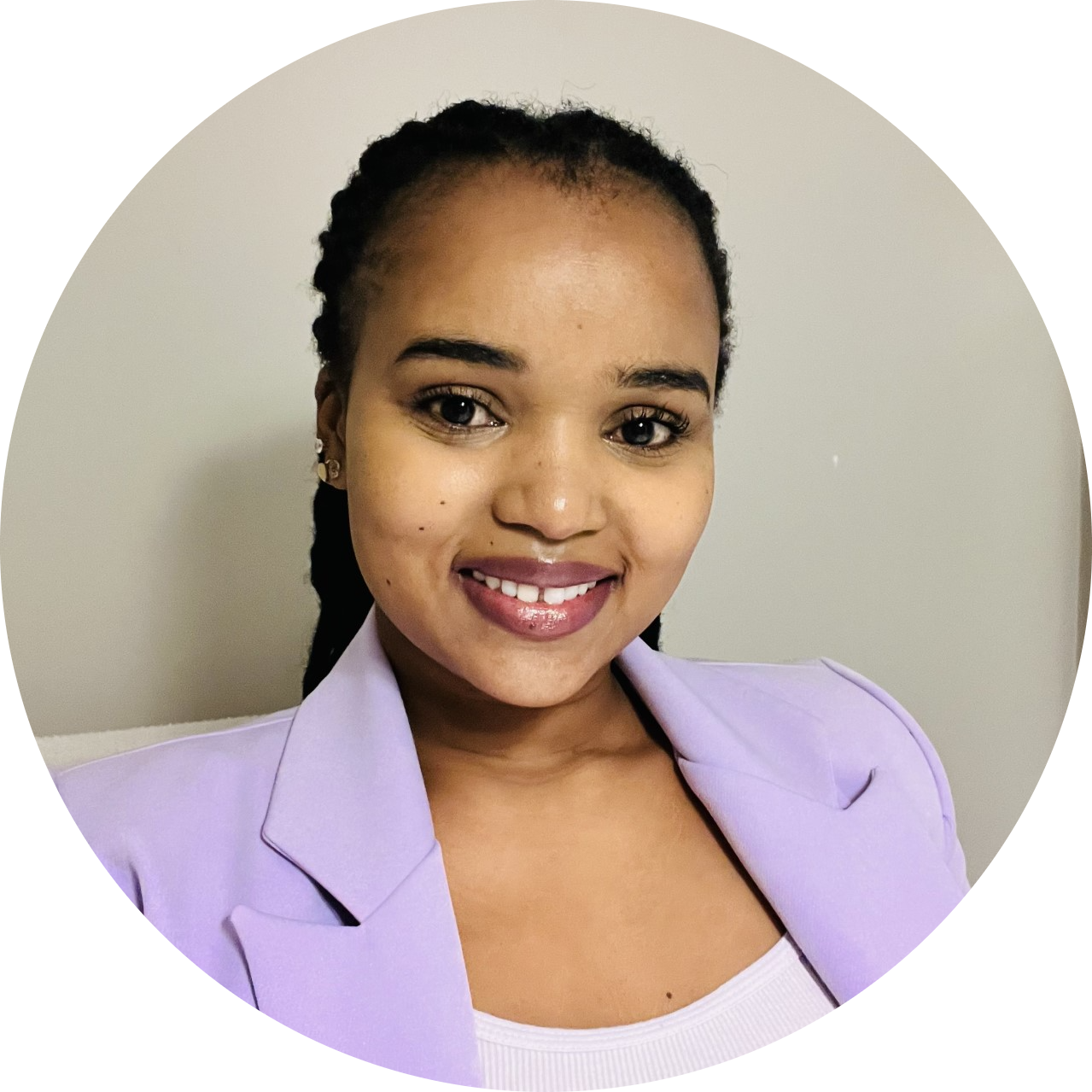 Grace Mahinda
Intern of the Cambridge SupTech Lab
She/Her
Toronto, Canada
Bio:
Grace Mahinda is a research intern at the Cambridge SupTech Lab and has notably contributed to the launch of various digital tools within CCAF including the SupTech Marketplace and Global Fintech Ecosystem Atlas 
She has expertise in implementing digital payments and open banking applications and has over five years of managing FinTech partnerships in the banking sector within which she facilitated the implementation of a bulk payment platform that enables instant mobile payments to millions of farmers and disbursement of relief funds in rural parts of Kenya.
She is passionate about financial inclusion and green finance and is currently in Toronto, Canada preparing to start her Masters in financial technologies and Innovations and is hopeful to contribute in a bigger way to the advancement of Fintech in Africa.
Intern – Product Management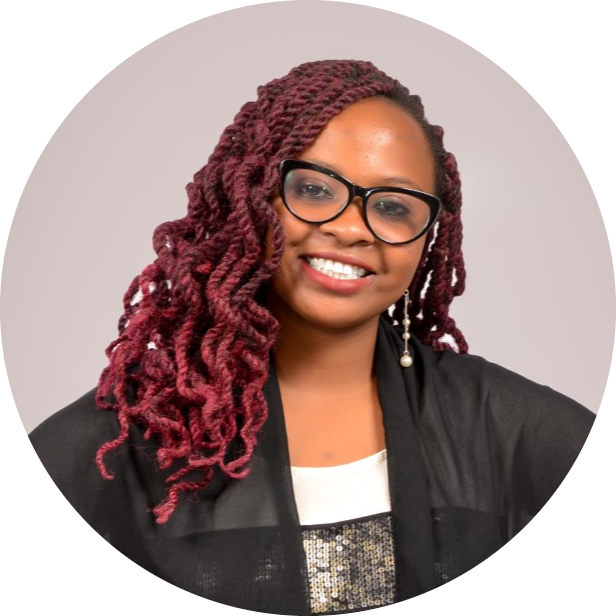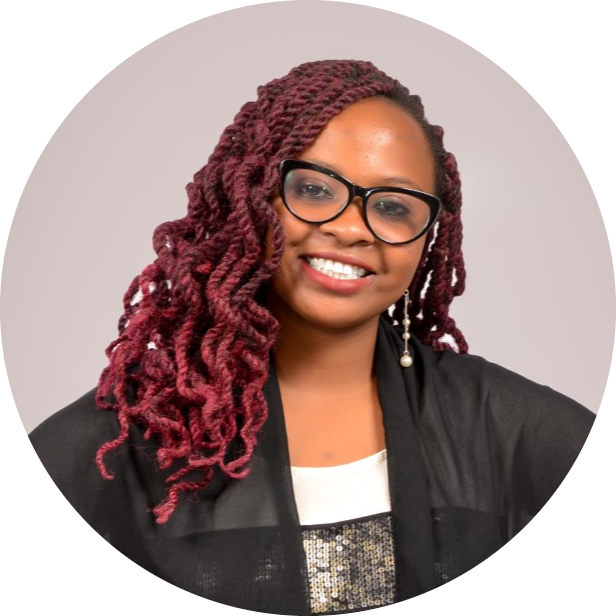 Rose Njuguna
Intern
She/Her
London, UK
Bio:
Rose is a researcher at the Cambridge Suptech Lab. She is an L.L.M candidate at the Strathmore University pursuing International Financial Law and regulation. She has over 4years experience working within the digital financial services sector, she previously worked as an analyst for a regulatory technology company relying on machine learning and Natural Language processing.
She is passionate about increasing inclusivity and incorporating gender intentionality and equality within the digital financial services eco-system and has a keen interest in AI ethics and governance. She prides herself in being able to bring her research work into actional insights.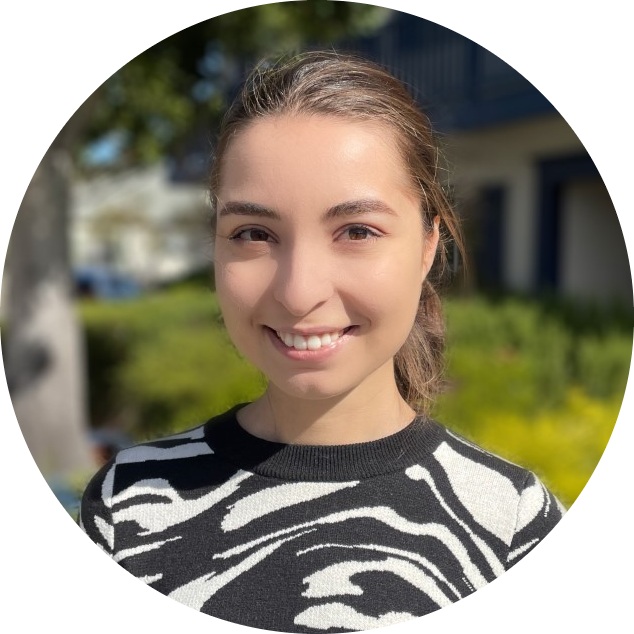 Darya Kheyrie
Intern of the Cambridge SupTech Lab
She/Her
Washington D.C., USA
Bio:
Darya Kheyrie is an intern of the Cambridge SupTech Lab. She is an M.A. student at the dual-degree program in Nuclear Nonproliferation and Terrorism with a minor in Financial Crime Management, co-sponsored by the Middlebury Institute of International Studies (Monterey, USA) and MGIMO University (Moscow, Russia).
As a young scholar, Darya has been engaged in research and published several papers on the Iranian nuclear program and sanctions as a policy tool to counter proliferation financing. Her research interests include anti-money laundering and countering terrorism financing, sanctions compliance, and blockchain analytics. Darya is a Certified Anti-Money Laundering Specialist (CAMS) and Cryptocurrency Tracing Certified Examiner (CipherTrace).
Prior to joining the SupTech Lab, Darya worked as a graduate research assistant at the James Martin Center for Nonproliferation Studies and was an intern at PIR Center, a leading Russian think tank in nuclear nonproliferation. She is a fellow of the IAEA Marie Sklodowska-Curie Fellowship Program.
She holds a B.A. in International Relations from MGIMO University with a specialization in the Middle East and Central Asia. Darya is fluent in Russian, English, Farsi, and Tajik.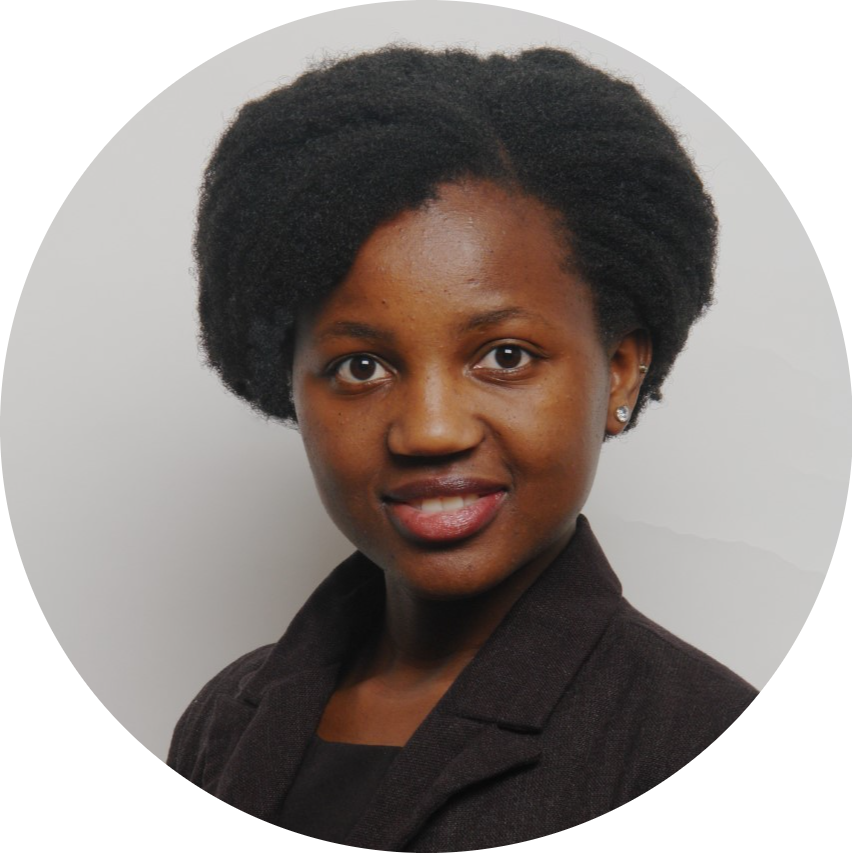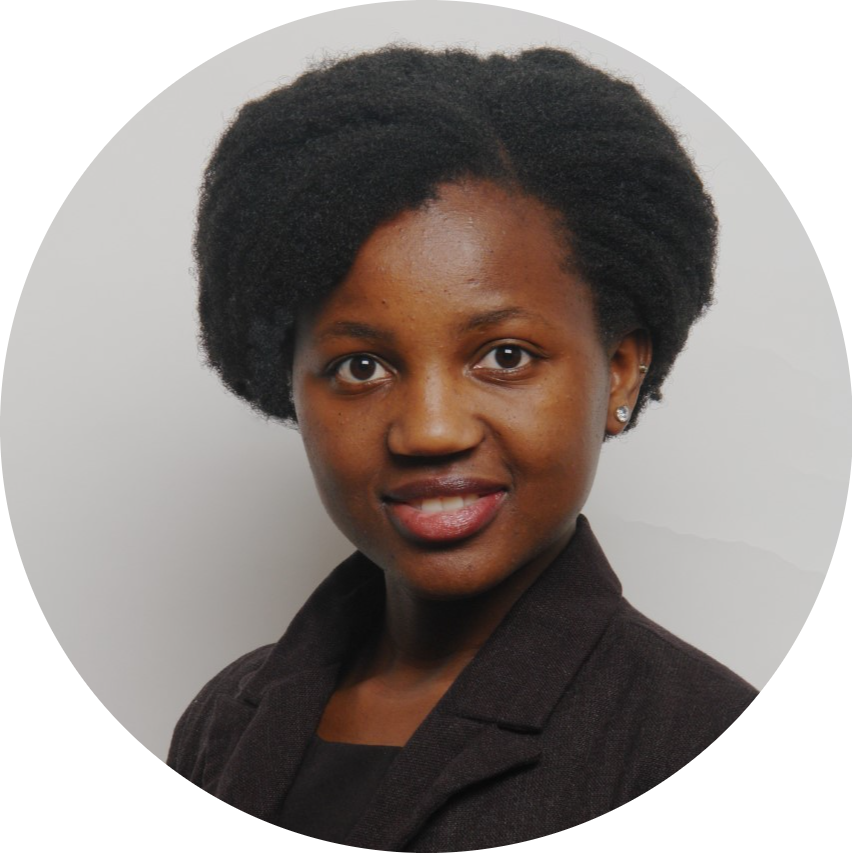 Maryeliza Barasa
Intern of the Cambridge SupTech Lab
She/Her
Washington D.C., USA
Bio:
Maryeliza is a research intern whose role is on Product Lifecycle Management & Design Thinking. Before joining the lab, she supported the CCAF Fintech Ecosystem Atlas with primary data collection, entry, research and analysis on more than 700 Fintechs in different global regions. She also has experience in social work, accounting in the county government of Kakamega's treasury & health offices, and in spearheading health insurance uptake in Kenya.
She holds a Master of Science in International Economics & Public Policy from the Johannes Gutenberg University Mainz and is also a CFI certified Financial Modeling & Valuation Analyst.


Bryan Zhang
Co-Founder & Executive Director
He/Him
Cambridge, UK
Bio:
Bryan is trained in economic geography and public policy. His research examines the accumulation and allocation of capital for start-ups and SMEs through alternative circuits of finance in a geographical and comparative context. Since 2013, Bryan has led and co-authored some of the most influential industry reports on the state of alternative finance both at national and international levels. He has advised and collaborated with numerous institutions and organisations including the Financial Conduct Authority, the British Business Bank, the Department of International Development, the European Commission, the World Bank, Oxfam and Unilever. Bryan is also a Senior Fellow at the Financial Innovation Lab.
Co-Founder & Executive Director


Hunter Sims
Associate Director of Business & Operations
He/Him
Cambridge, UK
Bio:
Hunter's research interests are in digital payments, financial inclusion, open banking and more broadly frontier market investing. Prior to joining the Centre, Hunter worked in the finance industry, beginning his career in corporate banking in the United States, later transitioning to Rwanda to facilitate a turnaround plan and digital transformation strategy at a microfinance bank as Head of Credit. This included the implementation of a USSD-enabled digital payments platform enabling the disbursement and collection of credit via an agent network to 200,000+ clients across the country. Hunter holds an MBA from the University of Cambridge with a Concentration in Finance.
Associate Director of Business & Operations